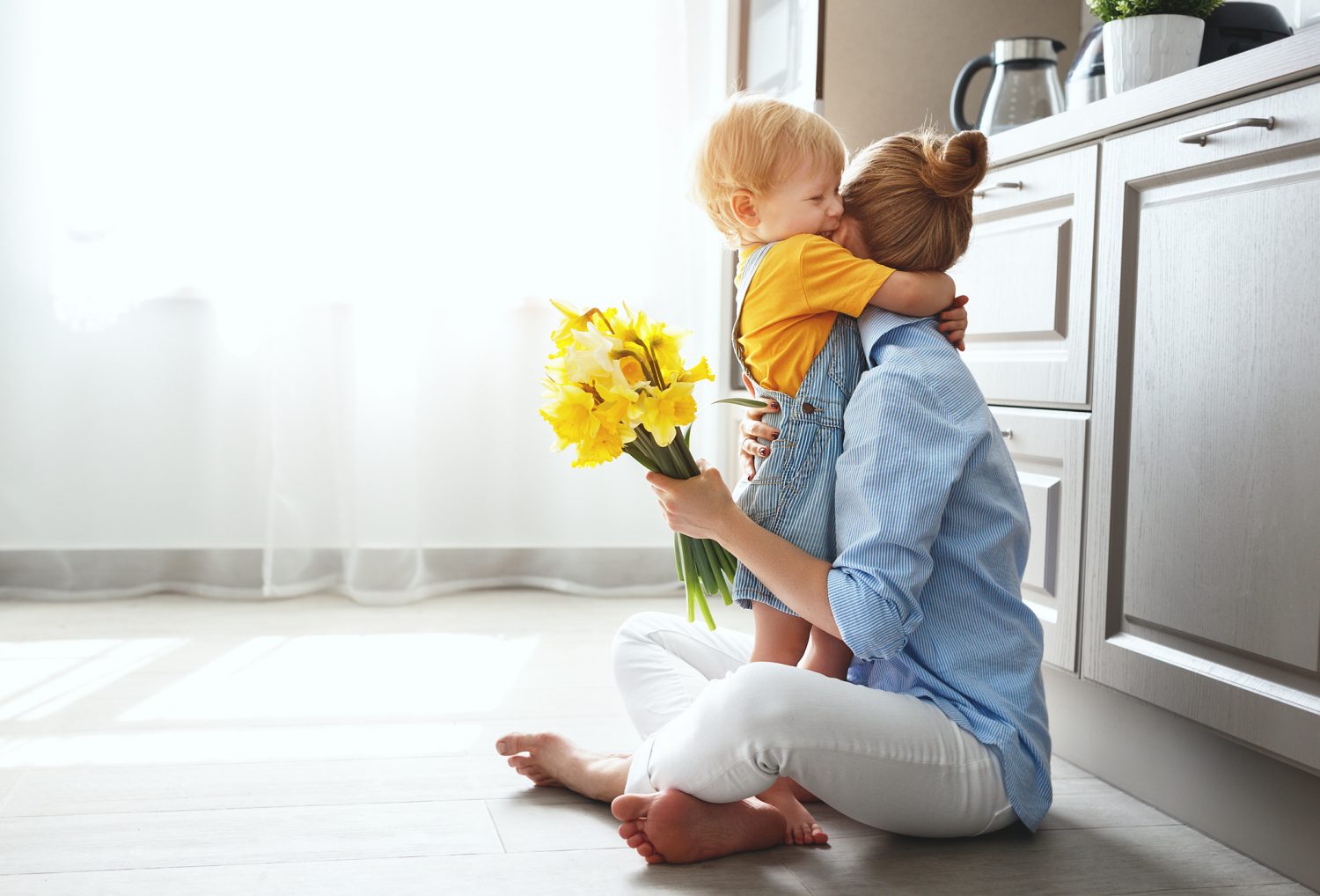 You should spoil your mama rotten every day of the year, but why not throw in some bottomless mimosas too? Check out these Valley dining destinations for delicious Mother's Day dining (May 12). Check Web sites for pricing info, menus and to reserve your spot.
In honor of Mother's Day, The Phoenician will host a special Champagne Saturday on May 11 (it usually only takes the place the first and third Saturday on the month). The evening event features the finest curated selections accompanied by a special, three-course menu of sumptuous small bites. Champagne Saturday takes place from 7 to 8:30 p.m. at the Tea Room at The Phoenician.
Mother's Day guests at Sanctuary on Camelback can choose from two celebrations on Sunday, May 12: a three-course prix fixe brunch at elements from 10:30 a.m. to 2:30 p.m. or a festive buffet in the The Views Ballroom from 10 a.m. to 2 p.m.
From 10 a.m. to 3 p.m. at Prado at Omni Scottsdale Resort & Spa at Montelucia, treat Mom to breakfast classics, a selection of small bites and wood-fired meats, or stop by the raw bar for seafood complete with shrimp and sushi. When it's time for dessert, enjoy a plethora of Mother's Day inspired creations which includes mini pastries and petit fours.
MATCH Restaurant and Lounge in Phoenix will be dishing up several specials for Mother's Day, in addition to its normal brunch menu. Moms and families can dig into lobster benedict, asparagus benedict and more divine dishes between 10:30 a.m. and 3 p.m. Plus, the restaurant will have a complimentary candy tower and $1 mimosas for moms.
At The Ritz-Carlton, Dove Mountain's CORE Kitchen & Wine Bar, guests can enjoy a decadent holiday brunch from 10:30 a.m. to 2 p.m. Brunch will feature appetizers, sushi and seafood, soup, salads, cheese and charcuterie, breakfast and brunch selections including a made-to-order egg and omelet bar, a chef's carving station presenting Beef Wellington, quiche, fresh fruits and vegetables, sides, scones and an irresistible dessert buffet. 
Take Mom on a brunch date for Mother's Day at El Chorro, featuring the best views in the Valley and a divine buffet with salads, seafood, a craving station, breakfast staples, delectable desserts, El Chorro's famous sticky buns and much more. The special holiday brunch is available 9 a.m. to 4 p.m.  
The Scottsdale Resort at McCormick Ranch, A Destination Hotel offers a celebratory Champagne brunch in its Vista Verde Dining room. Plus, moms receive a complimentary flower! Guests can indulge in a variety of chef's creations, made-to-order omelet and pasta stations, a carving station, a seafood bar, a selection of sweet treats and more from 10 a.m. to 3 p.m.
Fairmont Scottsdale Princess presents Mother's Day brunch in its Palomino Ballroom from 9 a.m. to 2 p.m. the dining experience offers eats from the resort's stellar dining outposts, like artisan pastas from Ironwood Kitchen, prime New York strip loin from Bourbon Steak and hand-rolled sushi from Toro, to name a few.
The Wrigley Mansion hosts its Mother's Day brunch with an array of chef-manned food stations serving favorites like slow-roasted prime rib and more. They will also be pouring the Wrigley Mansion's signature mimosas made with fresh-squeezed orange juice and their private label brut cava. Guests may reserve their spot at one of two seatings (10 a.m. and 1 p.m.)
Marcellino Ristorante will serve lunch from noon to 3 p.m. and dinner from 4 to 9 p.m. Mother's Day is the only day of the year that the restaurant provides a children's menu, and guests coming for dinner will be treated to a live musical performance by Monte Procopio starting at 5:30 p.m. Mom will also enjoy Chef Marcellino's complimentary tiramisu!
Ocean Prime hosts brunch from 11 a.m. to 3 p.m. Brunch selections can be ordered á la carte and includes lobster toast, blackened salmon salad, braised short rib surf and turf and more.
Trapp Haus BBQ features a special Mother's Day brunch, starting with a complimentary "Mimosa for the Mom," from 11 a.m. to 3 p.m.
Tres Restaurant in Tempe hosts a "Mother's Day Market Brunch Specials." In addition to the restaurant's regular brunch menu from 10 a.m. to 3 p.m., guests can enjoy a lamb burger, banana French toast and other specials.
Provision Coffee Bar honors Mother's Day with the introduction of its new made-to-order sangria, using vacuum technology to keep the fruit fresh. Each pitcher serves two to three people. Plus, all moms will also receive a free flower.
Farmboy Market, Meats and Sandwiches invites Mom to enjoy brunch "on the house" from 8 a.m. to 3 p.m. With the purchase of any regular item on the breakfast and brunch menu, she can choose a complimentary dish from a select list.
Perk Eatery is spoiling moms on Sunday, May 12, with $5 "MOMosas" and chocolate hazelnut French toast all day long.
Mastro's Steakhouse in North Scottsdale is serving a special brunch with a Grand Buffet of fresh pastries and breads, crab cake or classic egg benedicts, prime beef, lobster mashed potatoes, sushi towers, seasonal cheeses, desserts, a shellfish bar and much more from 9 a.m. to 2 p.m.
Organ Stop Pizza offers a family-friendly lunch and concert on the Mighty Wurlitzer at Organ Stop Pizza from 11:30 a.m. to 1 p.m, (doors open at 11:15 a.m., show starts at 11:45 a.m.).
Urban Margarita is offering mimosa and bellinis (with choice of fresh flavors including peach, raspberry, strawberry and mango) for a reduced price all day long, alongside brunch specials.
Pita Jungle is celebrating with Bubbles & Petals. Moms will receive a complimentary flower and Champagne during lunch or dinner.
Wow Wow Lemonade is offering a free 16-oz. classic lemonade for moms all day on Sunday, May 12.
Riot Hospitality Group is celebrating Mother's Day with "Mom-osas"! Bring Mom with you to Hand Cut Chophouse, El Hefe (Tempe and Scottsdale), Dierks Bentley's Whiskey Row (Tempe and Scottsdale) or Riot House, and enjoy a bottle of rosé or brut Champagne and orange juice for only a penny. Farm & Craft and Dierks Bentley's Whiskey Row Gilbert are offering a similar deal for $20. Limit one per customer, per table.
All Thai Chili 2 Go locations around the Valley are celebrating Mom with a free meal! All day long, moms can enjoy an entrée on the house with the purchase of another regularly priced entrée.
Start the day with brunch at Hearth '61 from 9:30 a.m. to 2:30 p.m. Enjoy a buffet of savory starters like smoked salmon, seasonal salads and fresh seafood options before diving into a made-to-order omelet station, carved prime rib and specialty a la carte menu items from the kitchen. After brunching, experience lounging poolside with a private cabana for a reduced price with a select bottle of rosé.
Let the festivities begin at Hotel Valley Ho with a buffet at Sands from 10 a.m. to 2 p.m. with herb-crusted prime rib, made-to-order omelets, hot entrées and a variety of desserts. Or enjoy brunch at ZuZu from 6 a.m. to 2:30 p.m. or a special dinner feature for mom, pistachio-crusted Alaskan halibut, from 5:30 to 9 p.m. 
From 10 a.m. to 4 p.m., a lavish Mother's Day buffet awaits in SWB, a southwest bistro, with omelets and egg dishes, a carving station, seafood dishes and much more at Hyatt Regency Scottsdale Resort & Spa at Gainey Ranch. SWB and Alto ristorante e bar will be serving its a la carte dinner menu from 6 to 10 p.m. 
Guests of Tempo Urban Bistro are invited to enjoy a special brunch in honor of Mom featuring three seatings throughout the day (at 10:30 a.m., noon and 1:30 p.m.) and buffet-style selections.
Original Breakfast House is featuring breakfast and lunch specials all day long on Sunday, May 12, including shrimp and grits, key lime pie pancakes and more.
Salty Sow celebrates Valley mothers with a special brunch from 9 a.m. to 2 p.m. The culinary team will feature an assortment of breakfast and lunch items including pork belly hash, honey ham and more.
Guests are invited to The Vig from 10 a.m. to 2 p.m for live music at select locations as well as a $10 gift card for the first 50 mothers to arrive. The restaurants (locations include Fillmore, McCormick, McDowell Mountain, Arcadia and Uptown) will be offering holiday specials, specially priced Bloody Marys and mimosas in addition to half-priced bottles of wine all day long.
Wildflower (formerly Wildflower Bread Company) will be offering moms a free loaf of the Honey Wheatberry bread on Mother's Day.
In addition to its usual lunch and dinner menu, Roka Akor has created a three-course Mother's Day brunch with crab cake benedict with yuzu sashimi hollandaise and wagyu skirt steak with poached eggs and special dessert offerings.
Both Liberty Station American Tavern and Smokehouse locations are celebrating with Mother's Day specials, like smoked salmon benny and bottomless smoked bacon Bloody Mary and mimosas.
Keeler's Neighborhood Steakhouse invites Mom to a special brunch from 10 a.m. to 2 p.m. with eats like prime ribs and shrimp cocktail. At dinnertime, guests can customize their own three-course menu with one starter, entrée and dessert from select options.
Roaring Fork honors Valley moms on with a specialty Mother's Day brunch from 10 a.m. to 2 p.m. The buffet-style menu features a selection of breakfast items, signature side dishes, hearty entrees and tasty desserts. 
Rusconi's American Kitchen offers a special Mother's Day celebration menu available on Sunday, May 12. During brunch hours, guests can customize their own three-course menu, including one starter, one main entrée and one dessert from a select list.
Families can experience two dining options at Royal Palms Resort, including a combination buffet and plated brunch at the resort's signature restaurant, T. Cook's. Guests can also choose from a traditional brunch buffet in the banquet salon from 9:30 a.m. to 2:30 p.m.
Trapp Haus BBQ features a special Mother's Day brunch, starting with bottomless mimosas from 11 a.m. to 3 p.m. and including features like homemade pastrami hash, hickory-smoked brisket gravy and biscuit and much more.
All lattes at Press Coffee will be 50 percent off this holiday.
Phoenix's Taco Guild offers a special menu with options like roasted pork tenderloin, pan-seared swordfish filet and much more.
Voila French Bistro is hosting a prix fixe, three-course brunch that includes coffee, tea and a selection of wines or mimosas. Voila will be serving brunch from 10 a.m. to 1:45 p.m. on Sunday, May 12.
Uptown Alley is celebrating moms this Mother's Day with a free dessert with the purchase of an entrée.
Stop by one of Thirsty Lion's three Valley locations from 11 a.m. to 2 p.m. for  a delicious brunch filled with options like fresh berry waffles, Irish whiskey French toast and passionfruit or blood orange mimosas.
Parma Italian Roots is showing its appreciation for mothers with a complimentary glass of rosé for every mom during brunch, available until 2:30 p.m. 
True Food Kitchen will offer a signature Mom-osa menu, featuring three specialty mimosa flavors and one natural refresher, available for brunch, lunch and dinner. Additionally, each mom who dines at True Food Kitchen on Mother's Day will receive a special gift of a $10 "Lettuce Treat Mom" card (valid for use May 13 to May 31). 
Blue Hound Kitchen & Cocktails will offer a menu of a la carte specials like sticky bun chia pudding and smoked salmon; a create-your-own omelet station; and Bloody Marys, mimosas and bellinis from 10 a.m. to 2 p.m.
The Market by Jennifer's is honoring Mom with a number of brunch specials–like asparagus board, avo toast and seafood risotto–from 9 a.m. to 3 p.m.
Moms can enjoy a healthy vegan meal at 24 Carrots Natural Café and Juice Bar. From 9 a.m. to 5 p.m., the restaurant is featuring roasted veggie frittata, fried "chikun biscuit" and strawberry shortcake French toast.
At Creamistry, moms will enjoy a free ice cream treat at any location this Mother's Day, May 12. Simply purchase one ice cream treat and receive Mom's free. Limit one per mom
Beginning at 10 a.m., moms receive 1-cent "Momosas" (Mimosa) or sangrias with food purchase at The Phoenix Ale Brewery Central Kitchen. The limit on how many 1-cent "Momosas" or sangrias mom can order is determined by the number of children she has. Dine-in only. 
LON's, at the Hermosa Inn, offers a three-course Mother's Day brunch from 9 a.m. to 2:30 p.m. Brunch begins with LON's famous fresh-baked brioche monkey bread as diners select from the special menu boasting six appetizers, six entrees and three desserts.
While the children stay busy coloring a special "I Love Mom" coloring sheet, moms can cheers with a MaMosa at Flower Child.
At The Arrogant Butcher, Mother's Day features will be served alongside the regular menu and include an egg sandwich and lump crab benedict. Bloody Marys and mimosas will also be served that day.
Treat Mama Bird to a special Mother's Day meal at Doughbird with a special 8-oz. prime rib feature with a choice of side (like glazed Brussels sprouts, crispy potato wedges or cauliflower mash) and a choice of sauce. 
The Henry Mother's Day menu features something for everyone. In addition to regular brunch menu items, choose from specials like blue crab quiche and braised short rib.
Mother's Day specials at The Greene House include an egg sandwich, stuffed French toast or spring vegetable frittata, served alongside the normal menu.
Celebrate Mother's Day with a special promotion at Jake's Unlimited that gives moms free all-day buffet access, free unlimited rides and free laser tag games on May 11 and 12. To receive the deal, all Mom needs to do is mention it to their cashier upon arrival.
Morton's the Steakhouse will serve a mouthwatering Steak & Lobster special on Mother's Day. Additionally, the restaurant will offer the Violet Blush cocktail from May 8 to May 12.
Mora Italian will offer moms a complimentary flower and special dessert, a warm chocolate torte with strawberry conserve and pistachio gelato. There will also be a photographer in the restaurant to give out complimentary photos of guests with their families to commemorate the special day.
Dorian serves Mother's Day brunch from 10 a.m. to 3 p.m. Bnjoy a buffet-style brunch with a variety of breads and pastries, lox, cured meats, cheeses, fruits, breakfast favorites, a prime rib carving station, desserts and more.
On Mother's Day, treat Mom to a mimosa flight, lemon-ricotta pancakes and a nutritious veggie frittata at Hash Kitchen.
This Mother's Day, reserve an artfully delicious brunch at Palette at Phoenix Art Museum. An a la carte Mother's Day menu or a three-course prix fixe menu are available for guests, along with $5 Mom-osas or Bloody Marys. Reservations are encouraged and can be made at http://bit.ly/2UHEuAv.
CIVANA  families to celebrate Mother's Day with a curated selection of savory dishes at its exclusive Mother's Day brunch buffet, taking place at Terras. The buffet will have a carving station, a charcuterie bar, a dessert bar and much more from 11 a.m. to 3 p.m.
Bourbon & Bones dishes up a special menu from 11 a.m. to 3 p.m. (think pan-seared scallops and steak benedict) while sister restaurant Cold Beers & Cheeseburgers gives Mom the chance to eat free all day long (free choice of entrée, excluding O-Lineman and build-your-own burger, no purchase necessary). 
Come brunch at The Macintosh this Mother's Day with a comforting menu of a la carte brunch favorites including Heavenly Biscuit Sandwiches including The Farmer with fried green tomatoes and burrata. The Macintosh's Mother's Day brunch is available from 10 a.m. to 2 p.m.
In addition to Stock & Stable's menu of benedicts, hash and more, it will be featuring the Veuve Cliquet Champagne & Mimosa Bar.  The Bubbles & Brunch Mother's Day brunch will be available 10 a.m. to 2 p.m.
Perfect for West Valley families and moms who are major sports fans, Padre Murphy's will be hosting a special Mother's Day brunch buffet from 10:30 a.m. to  2:30 p.m. featuring a drawing for the first 50 moms to win special prizes.
Carlson Creek Vineyard hosts a special Mother's Day Wine + Cake Tasting at both Scottsdale and Cottonwood tasting rooms on May 12. The event will feature $20-per-person tastings that will include one of three award-winning wines from Carlson Creek paired with one of three wine-infused cakes from Bear & The Honey