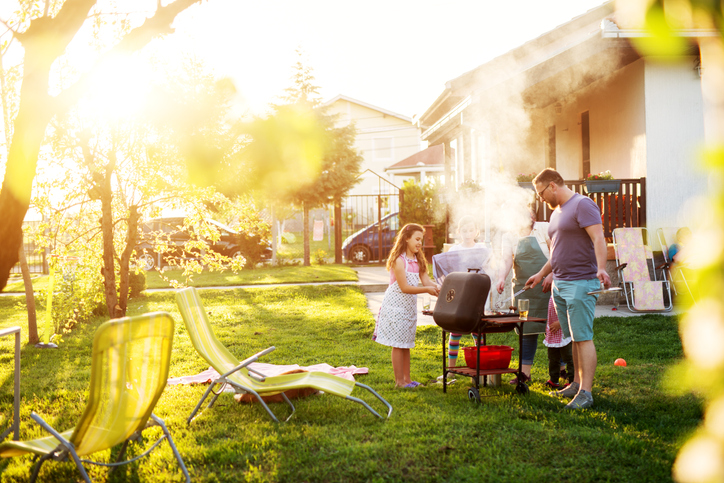 Though Memorial Day weekend looks a little different this year, there are still clambakes and barbecue ribs to sink your teeth into via these Valley restaurants.
Set up for a tasty at-home Memorial Day celebration with the fourth installment of Fairmont Scottsdale's Take Home Family-Style Chef Series. Place your reservation request via the online form by Friday, May 22, for Ironwood American Kitchen's Farm to Table and Grill Kit. The kit provides a family-style meal for up to four people. Available for $125 plus tax.
Mastro's dishes up a variety of to-go grill packs for the holiday weekend. Each kit includes raw steaks to be grilled in your own backyard (Mastro's offers the steaks cooked, as well, if you prefer), along with salads, ready-to-heat sides and, of course, Mastro's  Signature Butter Cake, starting at $120. Pair the family dinners with a Red, White & Blue Wine Pack!
Savor Memorial Day weekend with ZuZu's take-and-make package for four people including four eight-oz. filets, one whole barbecue chicken and classic sides for $99. Prefer to leave the grilling to the chefs? Enjoy a hot and ready-made package with St. Louis-style rack of ribs, smoked brisket burnt ends, half Petaluma chicken, and sides like molasses and bacon baked beans, a wedge salad, and Parker House buns for $99. Both packages come with ZuZu hard lemonade and the option to add on desserts for $10 each.  Orders will be taken through May 21 at 5 p.m. and curbside pick-up will be available Saturday through Monday from 11 a.m. to 6 p.m. Place your order at 480.421.7997.
Saturday through Monday at both The Mission locations, enjoy dine-in (dinner only) or curbside takeout (lunch or dinner) specials. In restaurant, dig into a Kobe dog with Tecate or Corrido burrito with Tecate for $15 or (for curbside takeout) buy a bottle of Corrido Blanco for $50, add a burrito for a buck or buy Selena's margarita kit for $80, add a Corrido burrito for a buck. (Limit two burritos for a buck.)
All three Sandbar locations (Chandler, Gilbert and Desert Ridge) are hosting its annual Memorial Day clambake on May 23 to May 25. The traditional clambake ($17) will feature lobster, mussels, crabs, fresh corn and potatoes, all steamed together for a one-pot feast to enjoy to-go or at the restaurant.
Sushi Roku, now open for dine-in, delivery or white-glove curbside carryout every Wednesday through Sunday from 5 to 10 p.m., will be serving family packs for Memorial Day weekend. Choose from a sushi pack, hot pack, hand-roll pack or mini hand-roll pack.
U.S. Egg Breakfast & Lunch is offering a Memorial Day mimosa blowout with $3 off the Mimosa Flight. Guests can choose three flavors including traditional, Sunrise, Pink Cadillac and Cran-mosa. The offer is valid at all six Valley locations Monday, May 25, through Friday, May 29, from 6:30 a.m. to 2:30 p.m.
Grimaldi's Pizzeria is offering 50 percent off bottles of wine on carry-out orders with the purchase of food on Memorial Day (also National Wine Day!)
All three Valley Twin Peaks have reopened its dining rooms and continue to offer a 15 percent discount to veterans on food purchases. Guest favorites including wings, chicken tenders, fried pickles, burgers are available plus the famous 29-degree draft beers and signature cocktails.
For curbside pickup and pre-orders by phone only, CRUjiente Tacos will be open on Memorial Day between 11 a.m. to 7 p.m. and offer family meal packs. Pre-orders for the family packs must be made by 8 p.m. on Saturday, May 23, for pick-up on Memorial Day. Family meal packs include eight crunchy beef tacos, guacamole, salsas and three bags of fresh white corn tortilla chips for $49. Add on beverages include buy one, get one Premier CRU Margaritas in two to four servings ($25) or four to eight servings ($50) as well as 32-oz. draft beer ($7).
Zinqué at Scottsdale Fashion Square will be open on Memorial Day for a bottomless mimosa brunch from 10 a.m. to 4 p.m. Guests can dine in at the cafe and bistro's dining room or outdoor dining patio. French-inspired brunch dishes such as baked eggs, brioche French toast, Croque-Monsieur, steak frites and grilled whole branzino are favorites for a brunch spread. Zinqué will have $12 mimosas with $7 refills and a bottomless mimosa option for $22.
Pedal Haus is launching its take-home Party Packages this Friday through Memorial weekend at both of its locations. The $89 packs include the meat-lover's Burgers & Brats for four to six people and five pounds of ready-to-heat smoked wings. Currently, all online takeout orders throughout the summer (including the Party Packs) will get an immediate 25 percent discount.