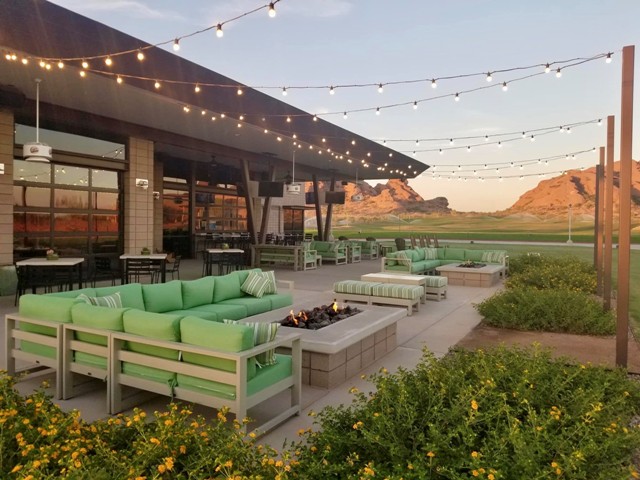 Arcadia's newest restaurant, Lou's Bar & Grill, is now open at Papago Golf Course. The restaurant, housed in the Lou Grubb Clubhouse, is named in honor of Phoenix business icon, Lou Grubb, who ran an automotive empire in the Valley for decades.
The new dining destination is now dishing up breakfast, lunch and dinner in a cool-clean, airy atmosphere designed by Douglas Fredrikson Architects. Lou's impresses diners with a massive garage-style and wall-sized sliding doors that open to the green lawn and golf course, towering trees and the city lights below. To take advantage of the amazing Valley temps and view of the Papago Buttes, Lou's rectangular bar features outdoor seating on two sides when the windows are drawn up where imbibers can enjoy the likes of the 945 Long Island iced tea and Blink Spot Bloody Mary (with bratwurst and breaded Scotch egg!)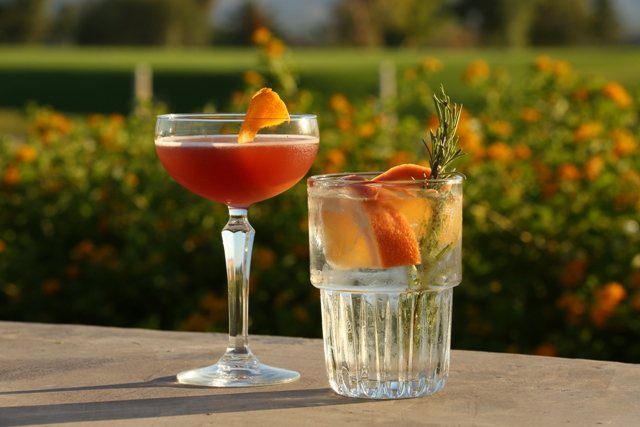 While Lou's interiors and jaw-dropping views are sure to hold your attention, the eats from Executive Chef Brian Cooper are just as remarkable. For breakfast, dig into the house corned beef and potato pancakes benedict or, for something to tantalize a sweet tooth, the cinnamon brioche swirl French toast. The mustard-and-coriander-glazed salmon and mahi mahi tacos are sure to impress seafoodies, while the short rib pizza and Lou's prime rib French dip are satisfying meaty dishes.
Lou's is also able to host special events and weddings; the dining room and patio offers space for small- to medium-sized groups and the enclosed event hall, Evie's Pavilion (named after Grubb's wife, Evelyn), can cater to weddings and larger groups starting later this winter.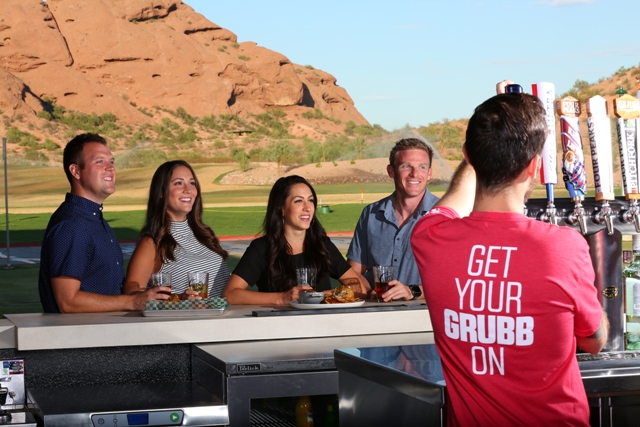 "Even though we're at a golf course, we're not your typical golf course restaurant," says Executive Chef Brian Cooper. "We are a community restaurant where diners can watch sports, have a few cocktails at happy hour or simply have a great family meal."