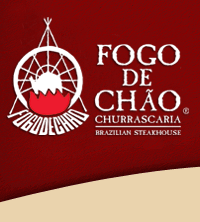 The Valley is full of superb steakhouses, but Scottsdale's new Fogo de Chao (pronounced fogo dee shoun) is in a world almost entirely by itself. In Scottsdale, anyway. You see, this new eatery is a churrascaria, or Brazilian steakhouse. The new Valley outpost is one of 14 nationwide locations, not mention the six spots in Brazil (the first Fogo de Chao opened in Porto Alegre in 1979).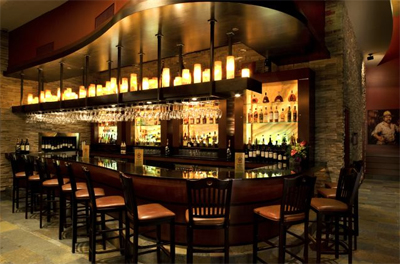 Before the holidays, my colleagues and I got to sample Fogo's meaty–and I mean meaty–delights. Even if you aren't sure what your Fogo de Chao experience holds, you'll get a good idea upon seeing the several varieties of meat displayed upon entering the restaurant. And, unlike most restaurants, diners don't get a traditional menu of appetizers, entrees and desserts. Instead, for a fixed price of $42.50 (not including drinks or dessert), guests get unlimited meats and access to the well-stocked salad bar. More on the meats in just a bit…
The salad bar features the usual fixings, in addition to mouthwatering cheeses, smoked salmon (I went back for seconds of this) and larger-than-life asparagus–not kidding, they're huge. If you're interested in just eating from the salad bar, you can eat for a reduced rate of $19.50. Plus, each table is supplied with warm cheese bread, roasted bananas, mashed potatoes and crispy, hot polenta. I was perfectly content with the cheese bread and bananas and could have easily filled up on them. That was until the servers made the meat rounds.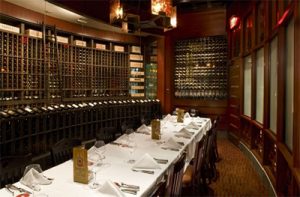 Here's how it works: each diner is given a two-sided coaster–one side is green, the other is red. When you flip the coaster to green, the servers then come around with massive skewers of fire-roasted meats and slice you off a piece. All together there are 15 different cuts. And you don't just get what you get–if you request medium-rare, it's yours. If you want a smaller piece, just say so. Need a belly break? Flip your coaster to red. The concept is a bit intimidating at first–having servers with giant knives and large chunks of meat flooding to your side. But after a few minutes, I got the hang of it and the whole concept became quite fun. For the most part, my colleagues and I agreed on our favorite cuts. The Picanha was the real table pleaser and seasoned simply with garlic and sea salt. We also gobbled up plenty of filet mignon, pork ribs and tenderloin wrapped in bacon (meat wrapped in meat, people!) Oh, and at Fogo de Chao, one thing is for sure: you won't go home hungry. 480.609.8866, www.fogodechao.com.