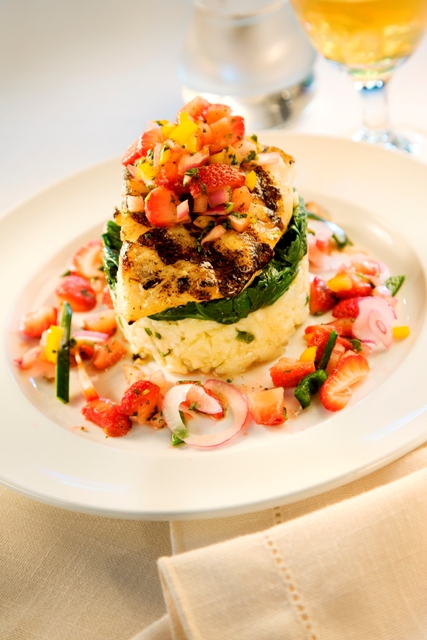 Good news, Northern Arizona residents. The Valley's popular Carefree Station (it is a multi-time Best of Our Valley winner) is expanding and bringing its globally inspired, eclectic style of cuisine to Prescott. Slated to open in late May, Carefree Station's owners, Robert and Linda Gabrick, are opening the 4,000-sq.-ft. Prescott Station, with a menu of customer faves.
Prescott Station will be housed in the space that was formerly Monsoon, just one block east of Courthouse Square at 200 E. Gurley St. Prescott Station will serve lunch and dinner daily and brunch every Sunday. Carefree Station's sous chef of five years, Matt Smith, will be relocating to Prescott to become the head chef of Prescott Station. "We had been searching for the perfect restaurant location in Prescott for more than two years. Linda and I love small towns, and their sense of community. With the area's seasonal temperature changes and the ease of proximity to Carefree, adding a restaurant in Prescott was clear to us."
The menu at Prescott Station will feature a condensed version of Carefree Station's offerings; the menu will primarily highlight the Valley restaurant's Southwestern-inspired cuisine and popular Mexican dishes. For weight-watching diners, Prescott Station will also offer creative low-calorie dishes, such as Spa Mex and Fit to Be Trim. Bev Heaven, the same program from Carefree Station, will be offered at the sister property.
Prescott Station is currently undergoing a complete interior and exterior renovation to give it a Southwestern feel fitting for its locale. The design is being spearheaded by Schipper Design Associates, the same company that designed Carefree Station.
Prescott Station is currently hiring for a variety of front-of-house and back-of-house positions. www.facebook.com/prescottstation.com.