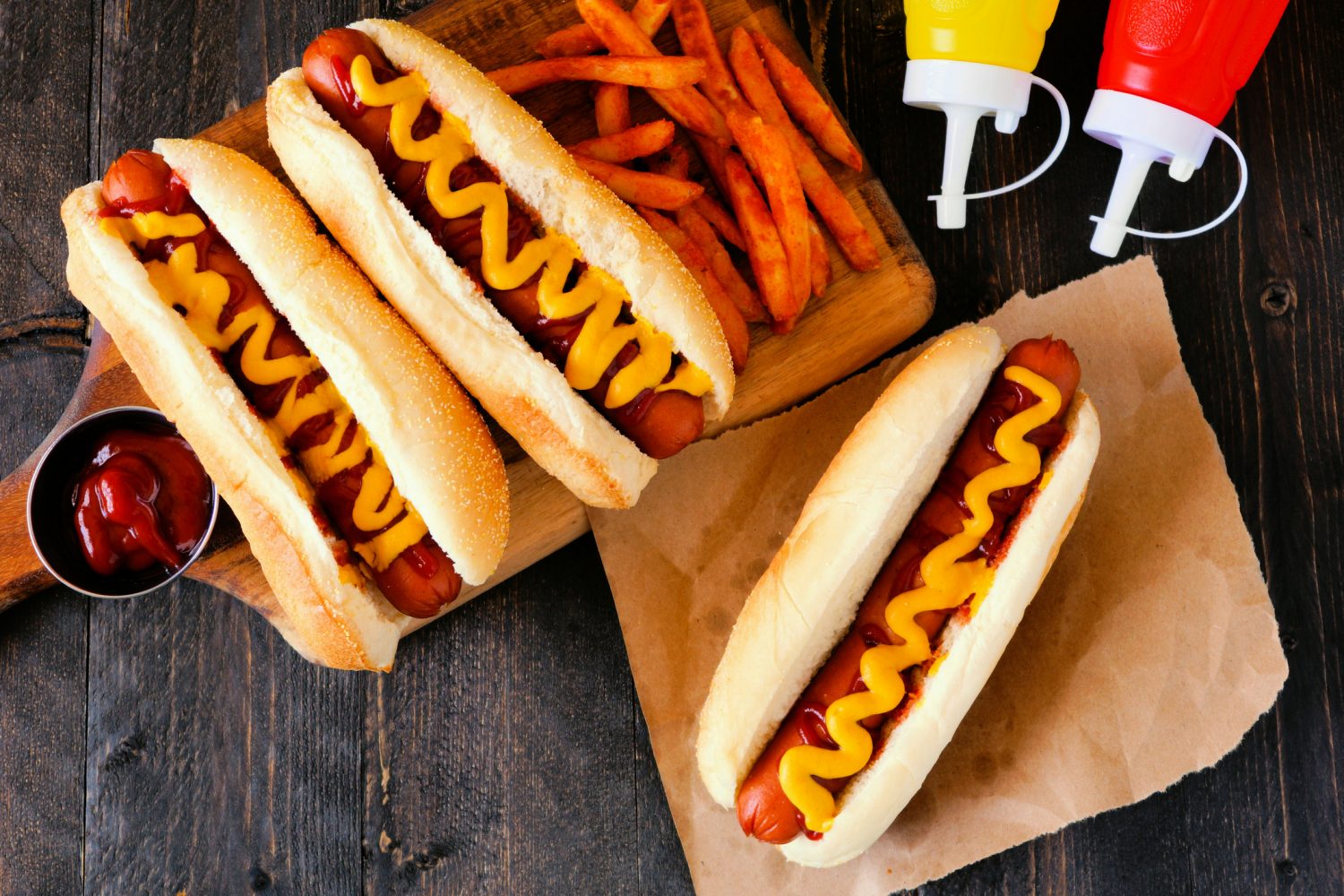 With spring training games happening left and right, 'tis the season for hot dogs. Here are a few Phoenix-area favorites (some traditional, some super-unique) to kick off the spring season.
One of the Valley's foremost food trucks, Short Leash Hot Dogs, specializes in delicious, unique eats that feature–as its name suggests–hot dogs. The Bear is an adventurous eat featuring peanut butter, Cracker Jacks, smoked gouda, bacon and barbecue sauce–a lip-smacking combo of salty and sweet. www.shortleashhotdogs.com.
The Kobe dog, featured on the lunch menu at The Mission in Old Town, is one of the Valley's top Sonoran dogs. The juicy Kobe frank is wrapped in bacon and covered with green chile pintos, cotija and grilled onions. Side it with the Scottsdale restaurant's yummy Mission fries.  www.themissionaz.com.
Joe's Farm Grill might be located in Gilbert, but diners feel like they've been transported to the south with the restaurant's Carolina Dog. The delish dog is topped with zesty pulled pork, cole slaw and Joe's Real BBQ sauce and just begged to be enjoyed outdoors on one of Joe's picnic tables. www.joesfarmgrill.com.
El Hefe might be a taqueria, but the Scottsdale eatery dishes on one divine Sonoran-style hot dog. The dish comprises a Kobe beef dog wrapped in mesquite bacon, crowned with spicy mayo, charro beans and green chili-avocado salsa and served in soft Mexican bolillo roll. www.elhefe.com.
Portillo's Hot Dogs in Phoenix and Tempe dishes up sandwiches, burgers, shakes, salads and its namesake, hot dogs. The char-grilled Maxwell Street-style is a traditional favorite with mustard and grilled onions. www.portillos.com.
Simon's Hot Dogs in Scottsdale offers Colombian-style dogs, available in beef, pork and vegan. For a real taste-bud awakening, try the signature Colombian, with pineapple, mozzarella, Simon's sauce and crushed potato chips. www.simonshotdogs.net.