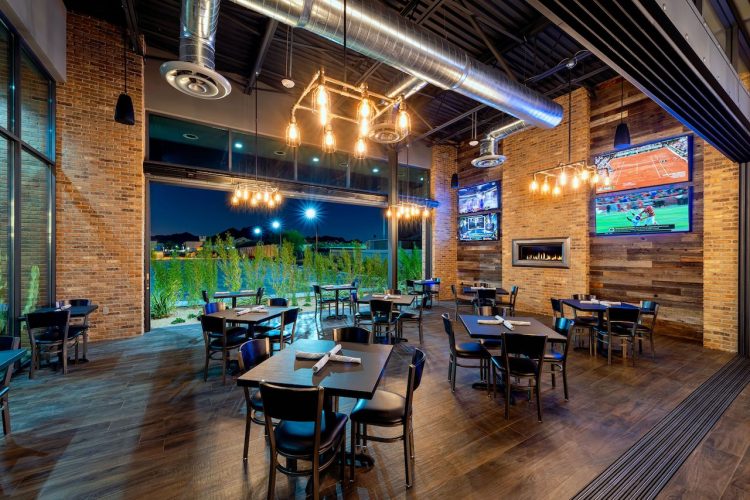 With 40 craft beers on tap and a huge traditional pizza forno in an open chef's kitchen (your front row view to the lively culinary action), the owners behind the TapHouse Kitchen have expanded on their epicurean experience.
They've opened a spacious Phoenix location on Shea and 32nd St. (The delightful aromas greet you at the door.) It not only offers what made their five years in Scottsdale at the Hilton Village a success, but with double the craft beers and more bold innovative options of is modern American cuisine.
Craft beer and wine pairings are suggested with each dish, and you can create your own beer flight (pick any four taps). Even more for the beer connoisseurs, there are 20 more beers on tap than the Scottsdale location. You'll find a variety of beers on tap mostly from local breweries, but there are also some choices from California and Colorado.
If you're familiar with the first TapHouse Kitchen, you'll immediately notice the difference in size of the Phoenix eatery and a more detailed, custom design. That's because it's built from the ground up, with lots of personal touches from its co-owners.
Co-owners Nic Ferrantello, a plastering subcontractor, and Tom Piccione, a custom home builder, acted as their own general contractors, creating both the architectural and interior design themselves. Originally from New York, they have worked in the Valley for about four decades and the restaurant reflects both a New York and Valley vibe.
The casually comfortable ambience offers an industrial design of sorts with a mix of warm elements, such as the reclaimed barnwood they brought in from Telluride.
You can relax in one of the upholstered horseshoe booths and banquettes, or join those who are grabbing a bite and/or spirits at the full-service bar. There's also an indoor/outdoor patio with a fireplace, for an even more relaxing visit.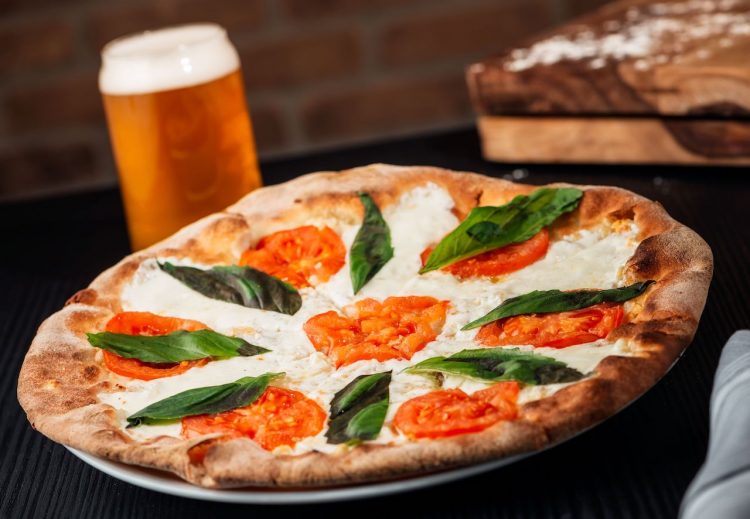 The Phoenix menu boasts several authentic forno-style pizza dishes (pizza margherita, spicy Italian sausage and wood-fired mushroom pizza) and other tempting items such as crispy calamari, salmon salad with grilled Scottish salmon, chicken parmesan and the Cubano.
Or you can still indulge in their most popular handcrafted dishes from the Scottsdale location such as shrimp mac-n-cheese, TapHouse sliders, chicken and dumplings, "Fish Fry Everyday Baby!", grilled salmon, the TapHouse Signature Burger and steak and wedge salad.
It's definitely a culinary experience that complements the already familiar brand of the TapHouse Kitchen and establishes this as its flagship restaurant. – Kathy Shayna Shocket