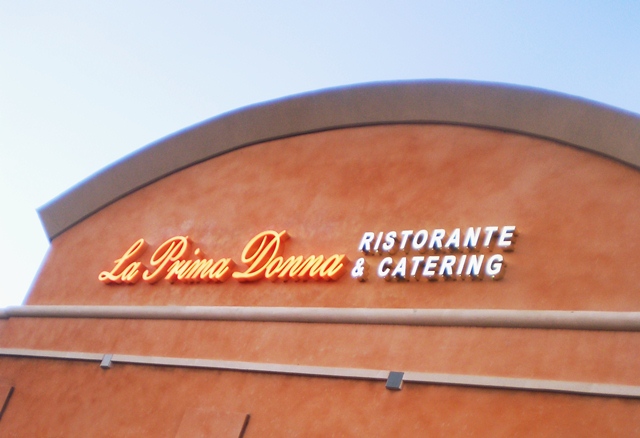 In September, Scottsdale saw the opening of a new Italian restaurant dedicated to serving authentic fare using simple, high-quality ingredients: La Prima Donna at The Shops at Gainey Ranch. La Prima Donna is from chef/owner Giovanni Leonel (Gino), a magnetic personality that you might recognize from his work at the Valley's Tapas Papa Frita and Tomaso's.
At first glance, the restaurant stands apart because of its spaciousness. There is plenty of room between tables; thus, diners are not breaking bread on top of one another. The interior spotlights rich tones in an elegant setting that you might see in an old-school Italian eatery.
The meal started with a bang. The calamari, sided with marinara sauce, is flavor-packed and mighty addicting. (Not a single piece was spared between two diners during my lunchtime visit.) Even though the calamari didn't need the help of the sauce, it gave the dish a bit of sweetness.
For a hearty entree, the bolognese was divine. Slightly sweet and meaty, the bolognese was satisfying and delicious. Likewise, the sausage pizza, with sopresatta, mozzarella and olives, is a great dish for sharing. The pizza's crust is worth noting: thin yet airy.
To end an Italian spread at La Prima Donna, no dessert is more fitting than a few spoonfulls of tiramisu. Creamy and decadent, this dessert might be among the best in the Valley. Plus, La Prima Donna gets points for presentation as the tiramisu is brought to the table in an oversize goblet.