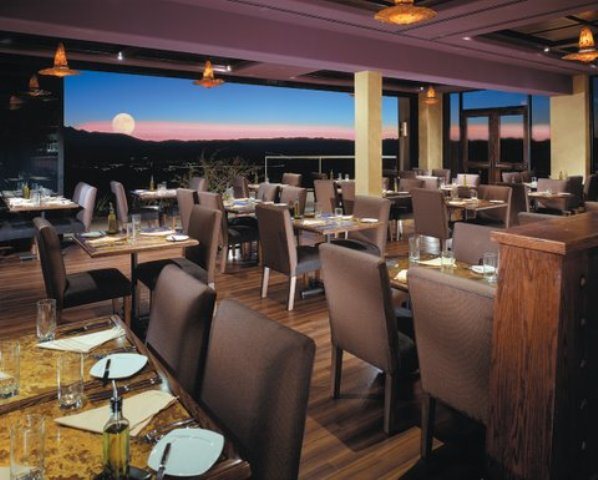 For one of the top views in the Valley, locals need to look no further than Alchemy at Fountain Hills' CopperWynd Resort. The resort restaurant offers plenty of space for dining outdoors and enjoying beautiful desert views. Especially during this time of year, the weather is perfect for lingering and sampling Chef Paul O'Connor's stellar New American fare. Recently, the chef unveiled a brand-new menu. Here's what we tried:
The barbacoa tostada is a great way to kick off a meal at Alchemy. The small-plates dish comprises blue corn tortillas, refried black beans, pickled red onions and peppers, cilantro crème and cotija cheese. The dish combines a little bit of a sweetness with a dash of spice–and the cilantro crème is cooling and refreshing. Though it is savory enough for an entree, the petite size keeps the dish from getting too filling.
For a unique lunch offering, the blue lump crab frittata is the way to go. The sizable frittata, which is freckled with chunks of sweet crab and veggies, rests on a bed of sliced golden potatoes. The tenderness of the eggs is the perfect complement to the hearty potato. To round out the dish, a fresh baby arugula salad.
A few other plates to consider during your next lunchtime trip to Alchemy: the open-faced pecan trout sandwich with lemon dill yogurt or the towering baked potato stuffed salad.
Order up Alchemy's fruity crumble or panna cotta and plan on staying put for a while. With such cool temps and such a beautiful, relaxing enviornment (you'll remember why you decided to call the desert your home), you'll want to soak it up. www.copperwynd.com.