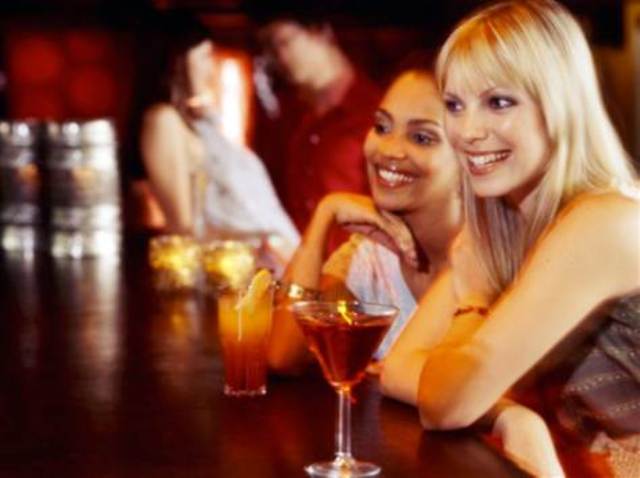 Whether you're planning weeks in advance or just looking for a night out on the town with your girlfriends, these five eateries are sure to satisfy your taste buds while giving you plenty of time to catch up on the latest news in your friends' lives.
The Melting Pot, Scottsdale
Fun, friendly and interactive best describe this place, and it definitely lives up to its name. The Melting Pot brings together the joys of cooking (well, sort of cooking) with the joy of company to share it with. What says "we're best friends" more than sharing bite-size bits around the fondue pot? And, if you go out with your girls Tuesday, March 13, enjoy the Girls' Night Out special from the Scottsdale location. www.meltingpot.com.
Arcadia Room, Scottsdale
For a large group of 20 or more, consider this lovely little gem set in the private comforts of the ever-popular La Grande Orange. The Arcadia Room at LGO is a private dining room, perfect for a bachelorette party or birthday bash. Gather your ladies for this fancy and fun night dedicated to yourselves and each other. www.arcadiaroom.com.
AZ88, Scottsdale
Set amidst the hustle and bustle of Downtown Scottsdale, AZ88 gives the perfect combination for a nightlife atmosphere while retaining the Old Town rustic environment. The chic lines of AZ88's interior and the bar's infamous martinis tie together the start—or end—of a wonderful night out with the girls. www.az88.com.
Coup Des Tartes, Phoenix
Every girl wants to feel like a lady. The charming Coup Des Tartes is wrapped in fancy bits of ladylike couture, from the inviting French bistro-style atmosphere to their eclectic menu. Coupes des Tartes is also know for the BYOB policy, perfect answer if you or one of your gal pals wish to bring your own bottle of bubbly. www.nicetartes.com.
Pizzeria Bianco, Phoenix
Fun, hip and totally affordable, Pizzeria Bianco is a casual setting for any group of gal pals wishing to catch up, unwind and enjoy each other's company. If you happen to have a party of six ladies or more, think ahead by making a reservation. www.pizzeriabianco.com. –Kirstina Bolton