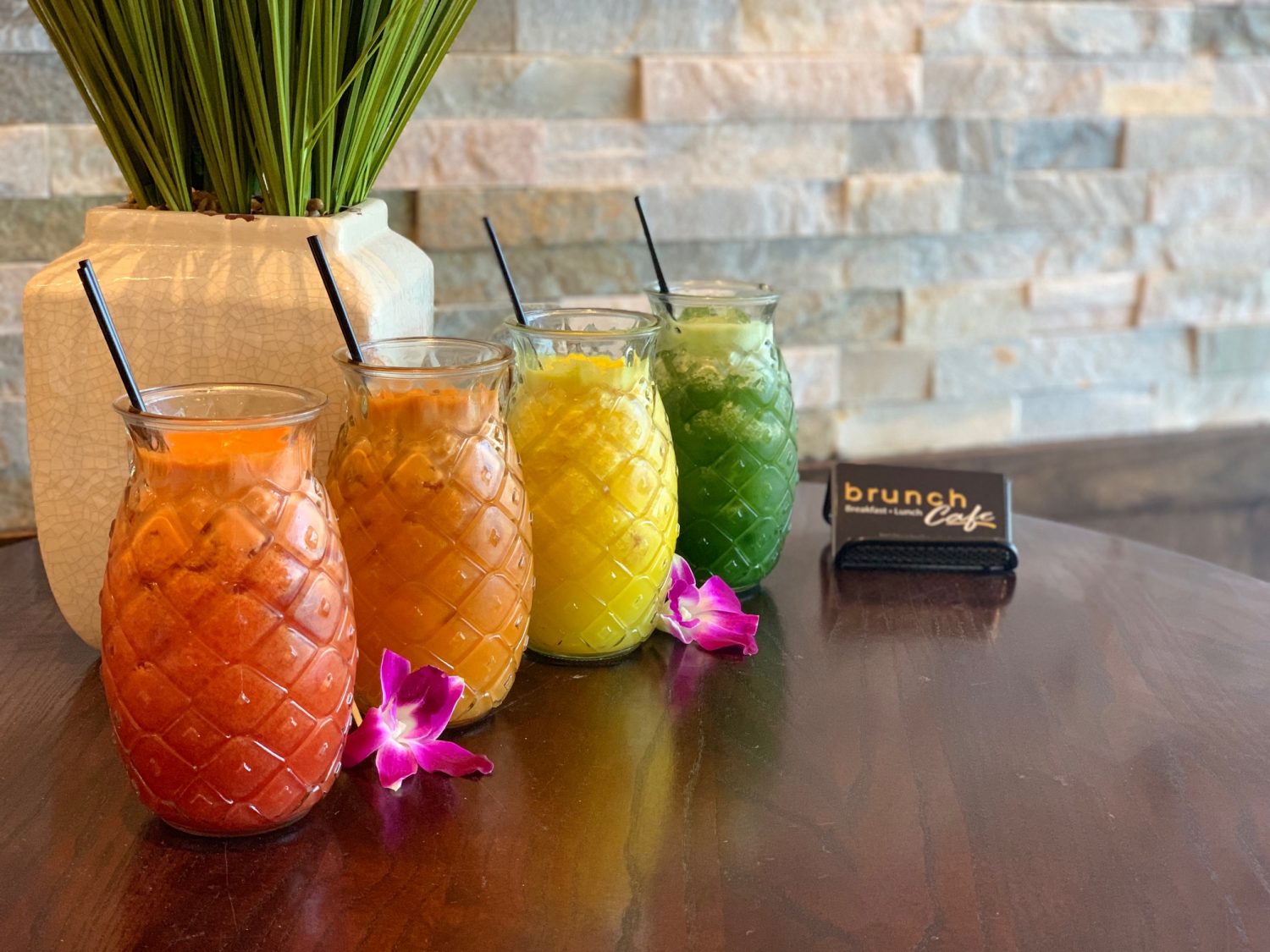 When it comes to brunching in Scottsdale, our motto is "the more, the merrier." When Brunch Café made its debut in Scottsdale earlier this summer (it has been a Chicago favorite since 2008), it brought with it a lengthy menu of a.m. eats–some tried-and-true traditional hits and some fun, creative dishes that you're dying to taste after reading the description. Churro Belgian waffle, anyone? During a recent visit, we sampled several signature Brunch Café dishes; here are our faves for early risers (though there are plenty lunchtime eats, as well).
ollandaise sauce.
To drink, the restaurant whips up a variety of breakfast cocktails, smoothies, cold-pressed juices and specialty coffee drinks.
Brunch Café in Scottsdale will host its grand opening celebration on Wednesday, August 14. All attendees will receive $5 off their total bill during regular business hours from 6:30 a.m. to 2:30 p.m. Between 6:30 and 9:30 a.m., the "early bird" attendees will also enjoy complimentary coffee and a chocolate-covered strawberry with the purchase of any meal. Plus, get your hands on some coupons for future visits.