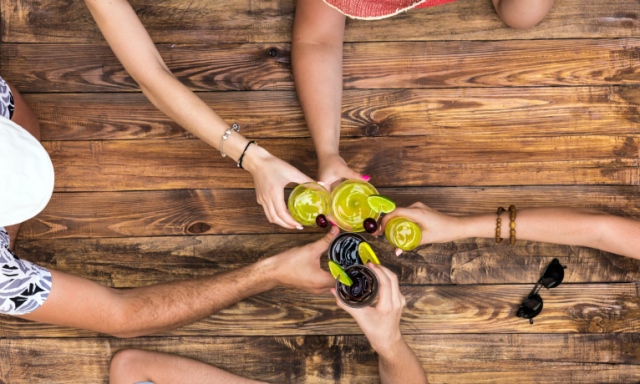 Calling all bartenders: the 2019 Most Imaginative Bartender Competition (MIB) presented by BOMBAY SAPPHIRE will officially accept submissions now until June 30. Bartenders from Phoenix are asked to submit their most imaginative cocktail creations for the chance to compete with North America's top mixology talents from the region.
Now in its 13th year, the competition is unveiling a reformatted structure with new nonprofit partner Tales of the Cocktail Foundation and new media partner PUNCH, per a press release. Also new to the program, the Creative Grant Challenge will task the top 12 competitors to bring an original creative idea of any medium to life. Each competitor will receive a cash stipend to research and conceptualize their design before presenting to three judges at the finals in February 2020. The final winner will receive a $25,000 cash prize that will allow them to bring their original idea to life while being mentored by a renowned creative visionary (to be confirmed closer to the competition finals).
Interested in entering? Here are the deets: The Most Imaginative Bartender regional semi-finalists will be announced this July. The submissions will be narrowed down to 100 top bartenders from across North America who will compete for a chance to represent their hometown as one of just 12 mixologists from across the continent. The regional finals competitions will take place throughout September before the finalists travel to Laverstoke Mill, for an immersive journey to discover the home of Bombay Sapphire. The finals will then take place in Chicago in February 2020 where North America's Most Imaginative Bartender will officially be announced.
To enter, visit https://mostimaginativebartender.punchdrink.com/.