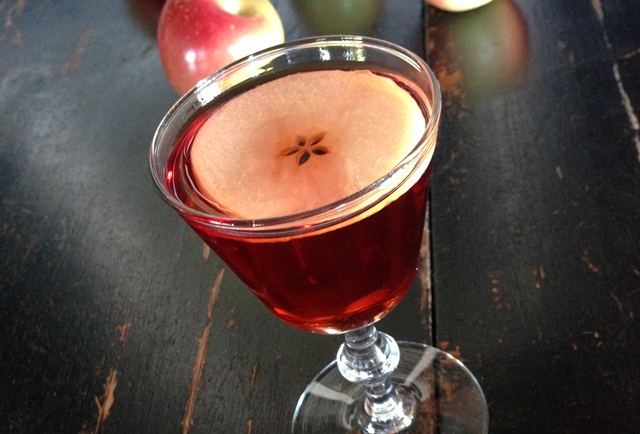 Today, Dec. 5, marks Repeal Day. After 13 years of Prohibition, the 18th Amendment was repealed, and Americans were once again able to drink (so, bye-bye bootlegging!) In celebration of this historic day, take a look at these Repeal Day-inspired cocktails from around the Valley. Cheers!
• No. 13 at Phoenix's Windsor: Made with Laird's Applejack, Aperol, Rittenhouse Rye and Luxardo Cherry Sangue Morlacco, it pays homage to classic drinks of the era as a variation of the classic Boulevardier, one of the first post-Prohibition cocktails. It's name–No. 13–was inspired by the number of years the nation experience Prohibition. www.windsoraz.com.
• Clover Leaf at Phoenix's Central Bistro: The Clover Leaf (a variation of the classic clover club) is a gin-based cocktail with house-made raspberry syrup, lemon juice and egg white (which give the cocktail a frothy consistency and unrivaled smoothness). To top it off, Clover Leaf is garnished with mint leaves. www.centralbistroaz.com.
• French 111 at Phoenix's St. Francis: This rendition of the classic "French 75" is made with Plymouth Gin, lemon juice and St Germain Liqueur. This interpretation is shaken, strained and poured over a Maraschino cherry in flute glass. On top, a lemon peel swirl and sparkling wine. http://www.stfrancisaz.com/
• Blackberry Sage Sidecar, courtesy of Arizona Cocktail Week: This cocktail is created by Kim Haasarud, one of the founders of Arizona Cocktail Week and author of the "101 Cocktail" books. The classic Sidecar was created at Harry's Bar in Paris in the 1930's and is made with brandy, orange curacao and lemon. It is shaken in a sugar-rimmed glass. Arizona Cocktail Week's version is a seasonal variation thanks to muddled blackberries and sage. www.arizonacocktailweek.com.