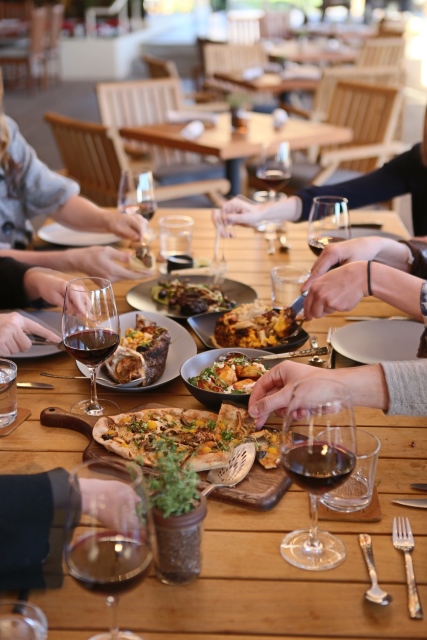 Mowry & Cotton, one of the Valley's newest hot spots found at The Phoenician, announces the launch of its Meet at Mowry signature series.
A monthly event that offers a revolving selection of social dining experiences, Meet at Mowry kicks off Thursday, Feb. 22, with the Wine + Dinner Feast featuring Gary Farrell Vineyards & Winery. The event starts with a 6:30 p.m. reception followed by a 7 p.m. dinner on the venue's porch.
Event guests get to enjoy delectable courses and  four distinct wine varieties from the Sonoma County-based winemaker. (The robust menu from Mowry & Cotton Chef Tandy Peterson features licorice-glazed pork belly, duck pastrami and butter-roasted apples, among other offerings.) Guests can also anticipate wine raffles throughout the evening, with Gary Farrell Vineyards & Winery giving away five bottles from its collection to attendees.
Seats for the Wine + Dinner Party featuring Gary Farrell Vineyards & Winery are available for $60 per person plus tax and gratuity. No formal dress code is required, and valet parking is available and complimentary on every visit. For tickets, call 480.423.2530 or email 00103RestaurantReservations@luxurycollection.com.
Monthly Meet at Mowry celebrations will range from communal wine parties to large, seasonal events, with plans including another unique Wine + Dinner Feast in March, a BBQ, Bourbon and Beer Feast in April, a Kentucky Derby Party in May, and more.