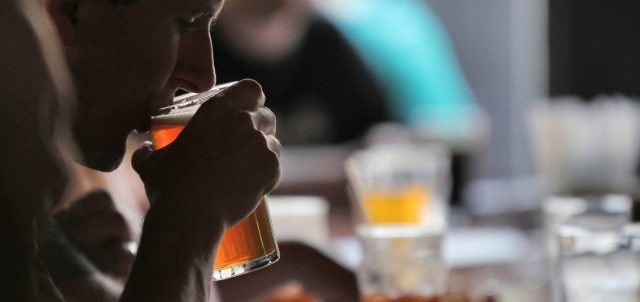 Photo by Robert Mathews on Unsplash
Beer lovers have the chance to sample some of the best brews around at the fifth-annual Real, Wild & Woody Indoor Beer Festival on July 28 from 2 to 6 p.m. The festivities, presented by the Arizona Craft Brewers Guild, take place inside of the Phoenix Convention Center.
About 65 of the region's finest breweries will be featured at Real, Wild & Woody, along with delicious complimentary small bites from local restaurants, interactive games to enjoy, an indoor rock-wall and live music from local bands.
"Many of the beers presented at the Real, Wild & Woody Festival will be cask or barrel-aged ales, meaning they are all natural and fermented in the vessels they're being poured from," said Rob Fullmer, executive director of the Arizona Craft Brewers Guild in a press release. "In all, there will be so many varieties of flavors and styles to suit everyone's needs at the festival, ranging from super hoppy to sweet and fruity, with everything imaginable in between."
The much-loved annual fest aims to raise funds for the nonprofitArizona Craft Brewers Guild as it continues the fight in transforming Arizona's laws and beer culture to benefit small independent breweries.
Tickets are $57; designated driver tickets are $25. To purchase tickets to this 21-and-over event in advance, visit https://phoenix.ticketforce.com.