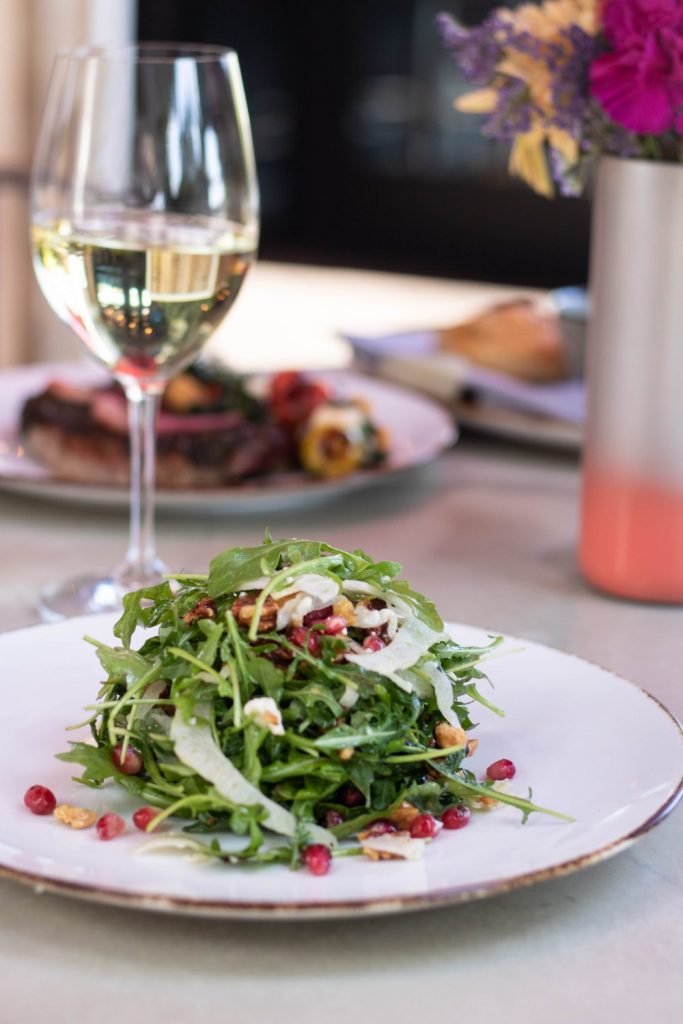 Italy is the world's largest producer of wine, which accounts for around one-third of the world's wines. This is why you should celebrate the summer indulging in Italian wines. Mora Italian's Beverage Manager, Christina Arellano, shares five Italian wines to pair with fresh summer dishes in honor of National Wine Day (May 25).
Borgogno Dolcetto D'Alba

The food friendliness of this wine comes from it natural fruitiness and drying tannins. It is light-bodied but full of depth and complements earthy flavors. Its indigenous structure holds up to the richness paired creamy bacon and truffle polenta.

Contrade Malvasia

Start your meal with this crisp, clean, easy drinking summer wine. It is a bright, high acid, citrus forward wine that makes for a great apertif. Pair this wine with an Arugula & Goat Cheese Salad (pictured). The perfumed aromatics complement the peppery arugula, while the acid balances out with the creaminess of the goat cheese.

Paolo Saracco Pinot Noir

This great pairing wine has an intense elegance that does not overpower. The complexity and fruit-forward notes rounds out the nutty creaminess of our semi-soft Italian cheeses. Providing excellent flavor and balance, this pinot noir pairs great with the richness and saltiness of Italian meats like prosciutto.

Antica Masseria del Sigillo Fiano

With the weight of chardonnay and the vibrancy of sauvignon blanc, this Fiano makes for a great summer selection that pairs wonderfully with Roasted Summer Squash, Smoked Yogurt and Peppered Feta. With excellent acidity, it cuts through the richness of the smoked yogurt and soothes the spice from the neonato sauce. Every bite will leave you wanting another sip!   

Contratto Metodo Classico

Bubbles are not just for celebrating. Sometimes the best pairings are combined with simplicity.  This medium- to full-bodied sparkler gives a creamy mouthfeel that is rich with apricot, honey and sweet almond. These notes combined with Stracchino cheese or a golden brown, crisp, flaky focaccia makes for the perfect way to start your meal.