Few things are more refreshing than a slice of juicy watermelon on a hot day. If you prefer your watermelon to be a little more spirited, let us introduce you to the new SKYY Infusions Sun-Ripened Watermelon, made with real fruit. Here are three cooling cocktail recipes featuring the new spirit that you'll have on repeat this summer.


WATERMELON ROSE SPRITZ
1 part SKYY Infusions Sun-Ripened Watermelon
1 part Aperol
3 parts Sparkling Rose
1 part Soda or Tonic Water
Glass: Large Wine or Spritz
Garnish: Melon Balls, Lime Wheels & Cucumber Ribbon
Build in a large wine glass over ice. Garnish with watermelon balls, lime wheels and a cucumber ribbon.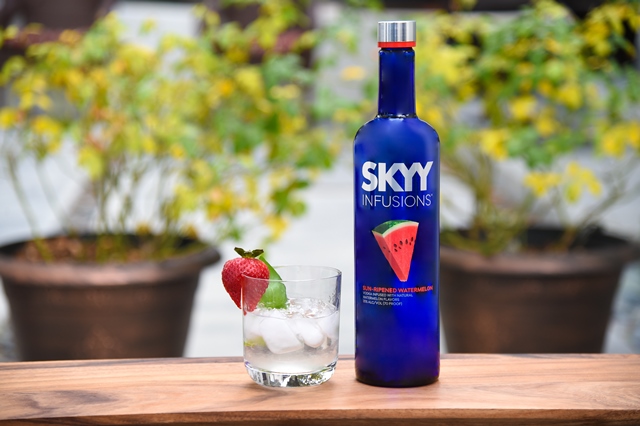 SUMMER SALAD
1.5 parts SKYY Infusions Sun-Ripened Watermelon
.75 parts Lemon Juice
.75 parts Simple Syrup
3-4 Basil Leaves
1 Strawberry
Glass: Double Old Fashioned
Garnish: Cube of feta cheese wrapped in a basil leaf
Combine all ingredients in a cocktail shaker and muddle gently. Add ice and shake. Strain over into a double Old Fashioned glass over fresh ice. Garnish with a basil leaf.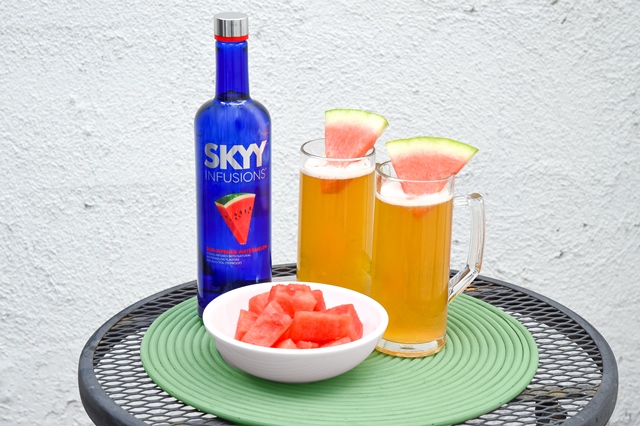 WATERMELON SHANDY
4 parts Ale
2 Parts Lemonade
2 parts SKYY Infusions Sun-Ripened Watermelon
Glass: Pint
Garnish: Watermelon wedge