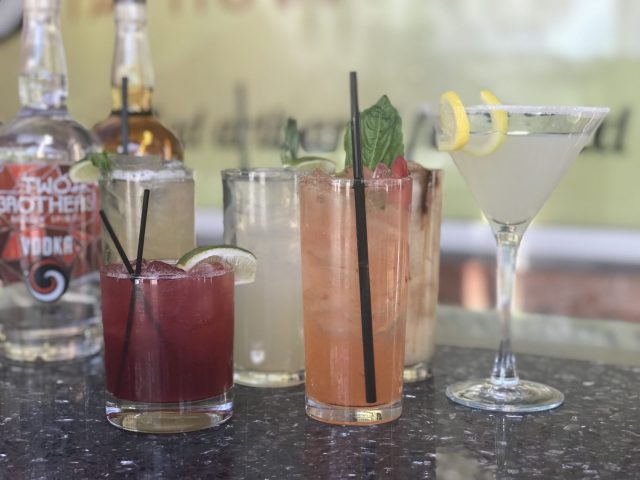 Two Brothers Tap House & Brewery might be known for its incredible beers, but this laidback Scottsdale locale offers up a delicious lineup of refreshing summer cocktails, too. Here are three to try to combat the triple-digit temps.
Cactus Cooler 
2 oz Two Brothers Vodka
1 oz lime juice
1 oz agave syrup
3 cucumber slices
5 mint leaves
Muddle cucumber, agave syrup, and mint — add vodka and lime juice. Shake and strain into glass.
Garnish: mint leaf 
Grandma's Lemonade
2 oz Two Brothers Vodka
.25 oz simple syrup
1 strawberry
3 basil leaves
Muddle strawberry and basil, add all of the ingredients and shake and strain into a glass topped with lemonade.
Garnish: strawberry and basil leaf
Pom Gimlet
1.5 oz Two Brothers Gin
2.5 oz Pom Wonderful
.25 oz lime juice
.25 oz agave syrup
Add and shake all ingredients. Strain over ice in a rocks glass.
Garnish: lime wedge