Whether you are throwing a Halloween-themed bash this weekend or just need a little something to distract you from getting your hands on itty bitty bars of chocolate and bags of candy corn, I think a spooky sip is in order. Here are a few of the most festive and most yummy-sounding Halloween tipples that I've spied recently.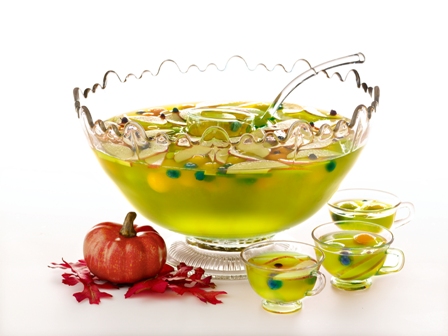 Midori Halloween Harvest
1 part Midori Melon Liqueur
1 part Dark Rum
1 part Light Rum
2 part White Cranberry Juice
1 part Unfiltered Apple Juice
1 part Simple Syrup
Juice of one lemon
*For a punch bowl (32 ounces) use this recipe times eight.
Add the liquid ingredients and mix well. Top with apple slices, blueberries and melon balls.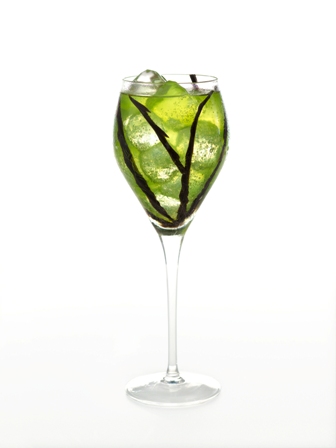 Midori Green Ghoul
1 part Midori Melon Liqueur
½ part Strega Liqueur or Yellow Chartreuss
½ part Canton Ginger liqueur
Ginger Beer or Ginger Ale
Add first three ingredients into a shaker glass, add ice, shake, strain over ice in a collins glass. Line the inside of the glass with strands of black licorice. Pour in contents of shaker and fill with ginger beer or ginger ale.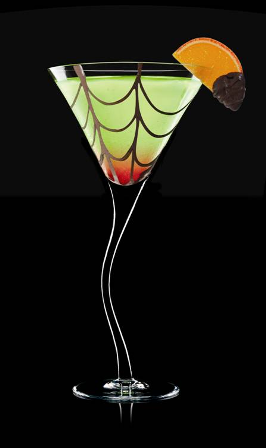 Midori Spider's Kiss
1 part Midori Melon Liqueur
1 part SKYY Vodka
Juice from ½ Lemon
Chocolate syrup
Grenadine
With chocolate syrup, draw a web on the inside of the martini glass. Chill glass. Shake Midori, SKYY and lemon juice with ice and strain into martini glass. Drizzle grenadine down the side for a blood effect.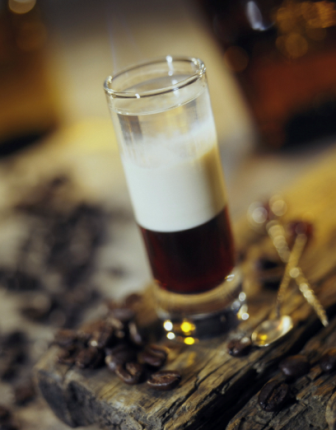 The Jack O'Lantern
1/3 oz. 1800® Select Silver Tequila
1/3 oz. Baileys Irish Cream
1/3 oz. Kahlua
Cinnamon for sprinkling
Carefully layer this shot with Kahlua on the bottom, Bailey's in the middle and the 1800® Select Silver Tequila on the top. Light the tequila on fire and let burn for 15 seconds. Blow out the flame, and sprinkle with cinnamon.