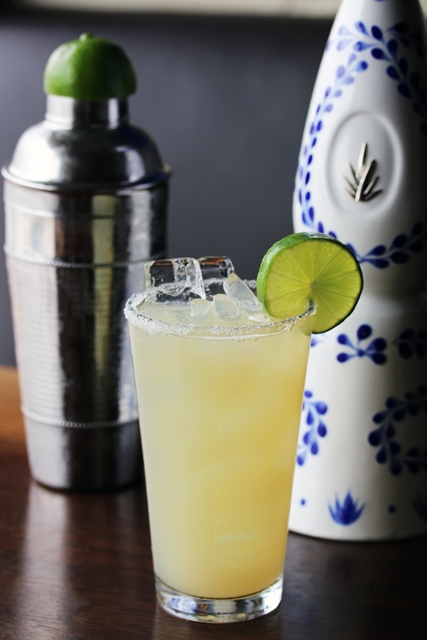 Since it's time to put away the egg nog and mulled cider, we need to fill the void–and this signature margarita from SOL Cocina at Scottsdale Quarter will do just the trick.
The Grande Clase Azul Margarita
3 oz. Clase Azul Reposado
3 oz. Lime juice
3/4 oz. Agave nectar
3/4 oz. Cointreau
1/2 oz. Soda water
Add all ingredients, except soda, into shaker. Shake. Strain into ice-filled pint glass rimmed with salt. Top with soda.