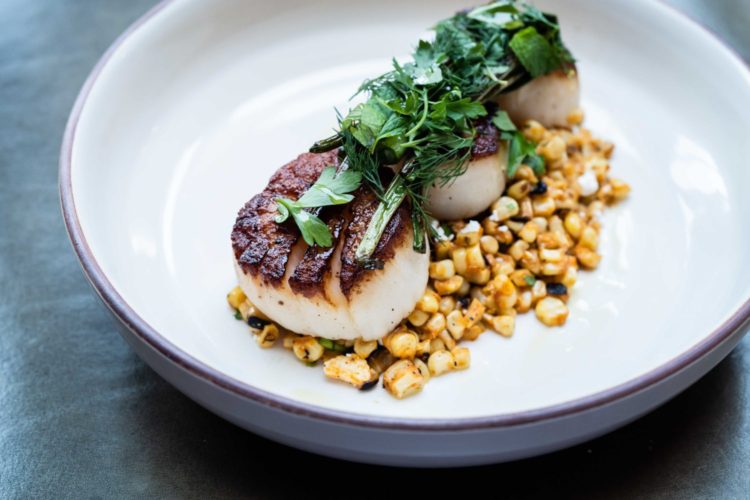 Not many things sound more delicious than this easy-ish scallop dish from FLINT by Baltaire enjoyed on the patio.
3 Dry-packed U-10 scallops
1 C Grilled corn
1 T Lime zest, plus juice from ½ lime
1 T Harissa
2 T Crumbled feta cheese
Herb leaves (mint, dill, parsley)
Salt and pepper, as needed
Season scallops with salt and pepper. Sear in sauté pan in canola oil until medium-rare. In a separate pan, warm corn with a small amount of water. Add harissa, and stir. Season with salt and lime. Place corn salad on bottom of bowl. Top salad with feta cheese, followed by scallops. Zest the lime over the dish, and finish with herb leaves. Yield: one serving.