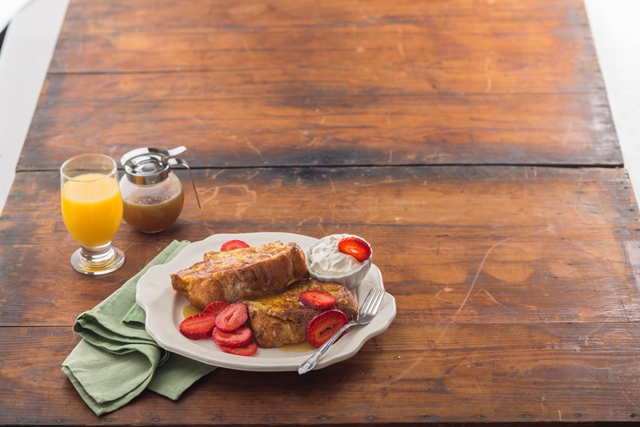 As your holiday guests are probably lingering in town for a few more days, play the role of hostess with the mostess by whipping up this treasured breakfast recipe from Kneaders Bakery.
Kneaders Overnight French Toast

1 loaf Kneaders Chunky Cinnamon bread, sliced in to eight pieces
8 eggs
3 cups milk
1 tablespoon of brown sugar
¾ teaspoon salt
1 tablespoon vanilla
2 tablespoons butter
Directions
Step 1 – Generously butter a 9- by 13-inch glass baking dish. Set butter aside.
Step 2 – Place bread in baking dish.
Step 3 – Combine remaining ingredients in a mixing bowl until completely blended.
Step 4 – Pour egg mixture over bread.
Step 5 – Cut butter into small pieces and sprinkle over bread.
Step 6 – Cover and refrigerate overnight, or for at least four hours.
Step 7 – Bake uncovered for 45 to 50 minutes at 350 degrees.
Serves six to eight people. Kneaders baked goods have no preservatives. Enjoy immediately or freeze up to three months.