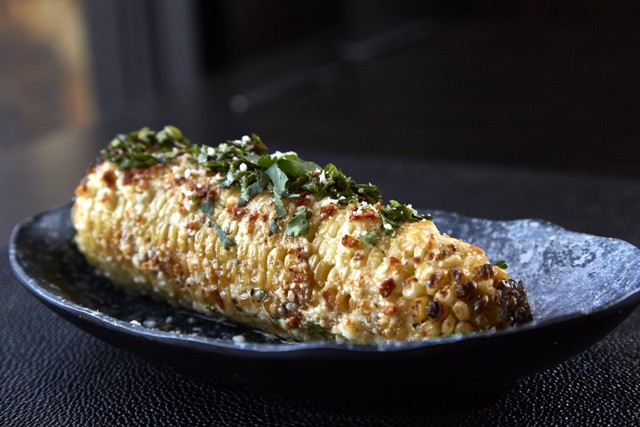 Looking to up your grill game for Labor Day weekend? Our mouths are watering at the thought of Sedona-based Chef Lisa Dahl's easy but upgraded grilled corn.
Loco Elote 
2 ears of fresh cleaned corn
½ cup mayonnaise
Squeeze of lemon
1 finely minced clove of garlic
¼ teaspoon cayenne pepper
1+1 tablespoon grated parmesan or cotija cheese
1 tablespoon chopped cilantro
To Begin: Mix mayo, lemon, garlic, cayenne and 1 tablespoon of cheese in a small bowl. Place corn on a shallow plate and slather paste generously over entire ear surface. Reserve enough cheese and all of cilantro for the topping.
To Grill: Make sure that grill rack is clean and coals are hot but flame has tempered. Place corn on grill and leave in place until the initial side is nice and well marked before turning.
Continue rolling the surface of all sides of corn until uniformly charred and browned on all sides.
Carefully remove corn from grill and generously sprinkle with grated cheese and freshly chopped cilantro.