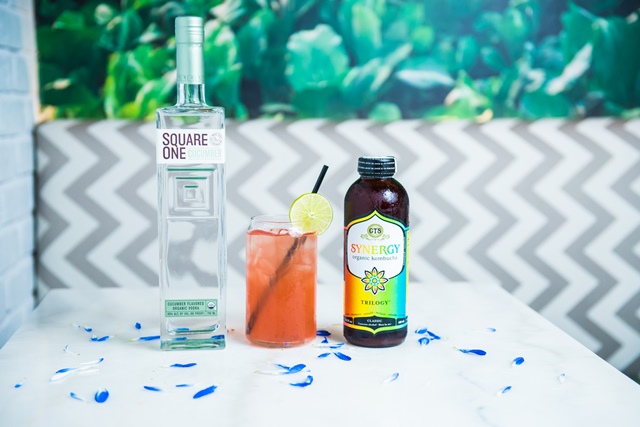 Farm & Craft not only impresses with its healthy lineup of eats, but it also has a delicious menu of kombucha cocktails (they are all $12 or $8 during happy hour).
Whether you're seeking a healthier cocktail to adhere to your New Year's resolution or want a refreshing sip for your Super Bowl party, try this kombucha cocktail recipe from Farm & Craft.
Kombucha & Cucumber
.5 oz. fresh kiwi
.5 oz. agave
.5 oz. lime
.5 oz. Bols elderflower
.5 oz. ginger beer
2 oz. Square One cucumber vodka
After adding above ingredients together, shake. Then top off with about 2.5 oz. kombucha.