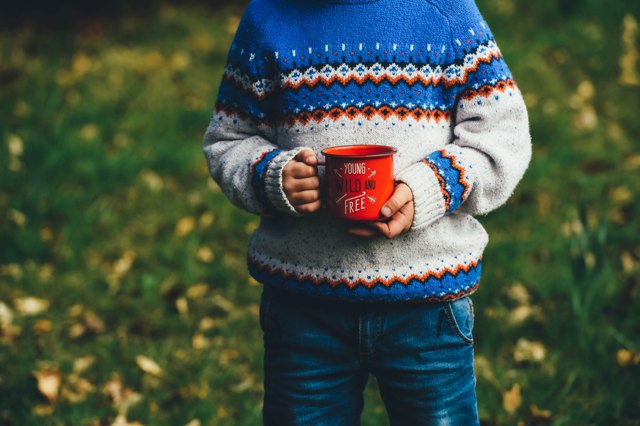 You can't let the holidays pass without whipping up a batch of creamy eggnog, right? Well, here's a delicious version from the folks who do eggs best, Hickman's.
Hickman's Holly Jolly Eggnog
5 Hickman's Super Jumbo egg yolks
5 Hickman's Super Jumbo egg whites
1/4 cup + 1 Tablespoon sugar
1 ½ cups Shamrock 2% milk
1 pint Shamrock heavy cream
3 Tablespoons favorite brandy eggs-tract (optional: Maker's Mark Whiskey)
2 teaspoons nutmeg
In the bowl of a stand mixer, beat the egg yolks until light in color. Gradually add one cup of sugar and continue to beat until it is completely dissolved.
Add the milk, cream, egg-stract or whiskey and nutmeg and stir to combine. Set aside.
Place the egg whites in the bowl of a clean stand mixer and beat to soft peaks.
With the mixer still running gradually add one tablespoon of sugar and beat until stiff peaks form.
Whisk the egg whites into the egg yolk and milk mixture.
Chill and serve.
For cooked eggnog, follow this procedure:
In the bowl of a stand mixer, beat the egg yolks until light in color. Gradually add one cup of sugar and continue to beat until it is completely dissolved. Set aside.
In a medium saucepan, over high heat, combine the milk, heavy cream and nutmeg and bring just to a boil, stirring occasionally. Remove from the heat and gradually temper the hot mixture into the egg yolk and sugar mixture.
Return the incorporated mixture to the pot and cook until it reaches 160 degrees.
Remove from the heat, stir in the egg-stract or whiskey.
Pour into a medium mixing bowl, and set in the refrigerator to chill.
Place the egg whites in the bowl of a clean stand mixer and beat to soft peaks. With the mixer still running gradually add 1 tablespoon of sugar and beat until stiff peaks form
Once egg yolk and milk mixture is cool, slowly fold into stiff egg whites.
Stir to combine
Serve chilled