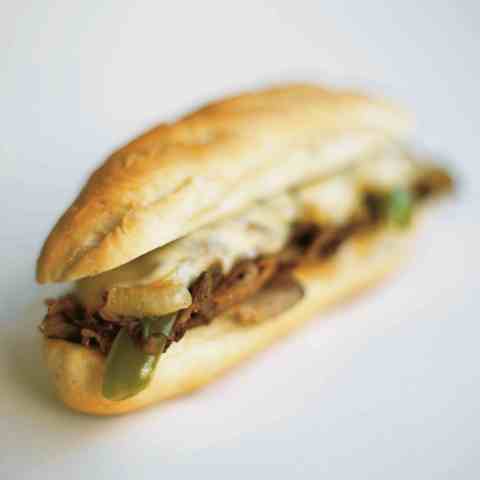 This Saturday, NASCAR enthusiasts from around the Valley–and the nation–will gather at  Phoenix International Raceway for the Subway Fresh Fit 500. So we're also guessing that folks are wondering what to cook up for their race-day feasts–whether it's being toted to Phoenix International Raceway or for pre- or post-NASCAR nibbles at home.
First, here are the dos and don'ts regarding food and drink at Phoenix International Raceway:
Can I bring liquor into the track?

No. Arizona state liquor laws prohibit alcohol from being brought onto the track property. Also, no glass containers are allowed in the grandstands or hillside.
Can I bring a cooler into the track?

Yes. However, due to increased security policies, Phoenix International Raceway will not allow any hard-sided coolers through the gates. Thermoses and insulated cups of any size are also prohibited. Soft-sided coolers may not exceed 6″ x 6″ x 12″ in the grandstands. The soft-sided insulated cooler may contain ice. If you are enjoying Hillside tickets, you can carry a hard cooler and chairs to your spot.
Now for the recipes. And check back tomorrow for even more race-day recipes.
Russell's Philly Cheese Steak Sandwich
–hearty race-day dinner
by Russell Skall, Fleming's Executive Chef
1/4 Green pepper
1/8 Medium yellow onion
2 T Olive oil
4-5 oz. Leftover steak
1/3 C Shredded Provolone cheese
1 small French baguette (6-7 inches long)
Slice pepper into a 1/4-inch wide by 3-inches long, julienne. Cut section of yellow onion into 1/4-inch by 3-inch, julienne pieces. Place one tablespoon of oil in a sauté pan set on high heat. Once hot, cook the pepper and onions until just soft, about a minute and a half. Remove from the pan and reverse. Place the sauté pan back on the stove, set on high heat and add one tablespoon of oil. Slice the cold leftover steak very thin, then sear very quickly in the pan on each side for 30 seconds. Stack the steak in the pan, then top with the shredded cheese. Cover the pan for about 45 seconds to melt the cheese. Slice the baguette in half horizontally and heat in the microwave for 45 seconds. Place on a plate then stack the meat with the melted cheese on top of the bottom piece of baguette. Add peppers and onions on top. Makes one sandwich. From
www.leftoversteakrecipes.com
.
Guacamole
–pack with ice and tote to the race (don't forget the tortilla chips)
by chef Azucena Tovar, Los Sombreros
4 Haas avocados, peeled and pitted to make about 2 cups
¼ C Diced white onion
2 T Minced fresh cilantro
3-4 Jalapenos, seeded and diced
½ Lime juice
¾ tsp. Salt
½ tsp. pepper
In a large bowl, roughly mash all ingredients. Yields about two cups.
Roasted Tomato Salsa

by chef Azucena Tovar, Los Sombreros
3 lbs. Ripe tomatoes (about 6 medium)
6 Fresh jalapenos (stems removed)
1 C Chopped white onion
12 Peeled cloves of garlic
2 C Water
1 tsp. Salt
1 tsp. Pepper
Pre-heat broiler on your oven to high. Lightly oil a baking dish and place in the oven and check every couple minutes until well charred and blistered on all sides. Meanwhile, heat and lightly toast garlic. Scoop all ingredients into a blender and pulse until you have a slightly chunky salsa. Pour the salsa into a saucepan and simmer thicker and deeper red. It is ready to serve as is or can be refrigerated for up to one week.