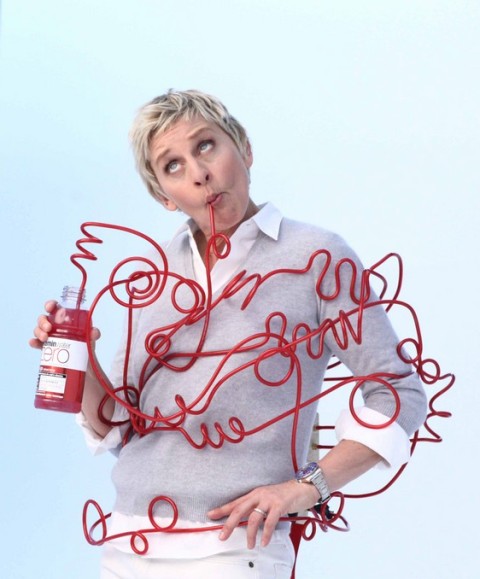 Earlier this week, I attended a super fun event at Aaron May's Mabel's in Old Town, hosted by vitaminwater. Though we all know how yummy vitaminwater zero  is, we also learned that it can be used in cooking. Who knew? Here are a few healthified recipes, created by Chef May for vitaminwater. (The chicken wings are amazing!)
Hama Hama Oysters with vitaminwater zero "squeezed" lemonade granitee
12 ea oysters, shucked
1 bottle vitaminwater zero "squeezed" lemonade
1 lemon, juiced and zested
1 tsp agave nectar
Mint, chopped fine for garnish
Combine juice of lemon, agave nectar and bottle of vitaminwater and bring to a boil. Remove from heat and place in a non-reactive freezer safe dish. Place in freezer and remove every 30 min to stir, repeating process until frozen throughout. On top of each oyster place 1 tablespoon of granite and garnish with mint and lemon zest. Serve immediately. Serves 4.
Diver Scallops with vitaminwater zero "go-go" mixed berry and orange vanilla confit
12 ea scallops 1 tsp cornstarch
2 oranges, segmented 1 tbsp olive oil
1 vanilla bean, split in half Salt and pepper to taste
1 bottle vitaminwater zero "go-go"mixed berry
1 cup orange juice
Bring the juice, vanilla and vitaminwater to a boil, remove from heat, strain vanilla bean out and add cron starch. Set back on heat and bring back to a boil. Pour over orange segments and chill. Reserve. Over medium high heat, sear seasoned scallops and cook until medium, or just when the center becomes opaque. Plate and place sauce and segments on the side.
Lollipop Chicken Wings with vitaminwater zero "recoup" and ghost pepper glaze
16 chicken drumettes ¼ tsp ghost pepper hot sauce
1 btl vitaminwater zero "recoup" peach-mandarin ¼ c pureed white onion
2 cloves garlic, crushed 1 cup vegetable oil or shortening
1 bay leaf 1 tbsp butter
1 tsp paprika Salt and pepper to taste
French chicken wings and season well with black pepper, paprika and ½ the hot sauce. Reserve uncovered in refrigerator. Over medium heat, combine vitaminwater zero, garlic, bay leaf, remaining hot sauce, and white onion and reduce by 75%. Add butter. Strain and reserve hot. In a different pan, heat oil to 365F and fry chicken wings until cooked through and golden brown. Remove from oil, season with salt and coat with sauce.
Filet "Bites" with vitaminwater zero "mega-c" grape raspberry bordelaise sauce
1lb beef tenderloin
1 bottle vitaminwater zero "mega-c" grape-raspberry
1 c red wine
1 tsp butter
1 tbsp olive oil
Herbs for garnish
Salt and pepper TT
Slice tenderloin into bite size pieces. Reserve. Over medium heat, reduce red wine and vitaminwater until 2/3 has been reduced. Add butter and season to taste. In a hot skillet, add olive oil and just before smoke point add seasoned filet pieces. Cook to desired doneness and remove from heat. Add sauce to coat and garnish with herbs. Serve immediately.