Whether you're attending one of these festive Valley Cinco de Mayo events (be sure to stop by el Pedregal in Cave Creek for the salsa festival tomorrow–I'll be there as a judge. MMM!) or staying close to home, one of the tequila-fueled cocktails are most definitely in order.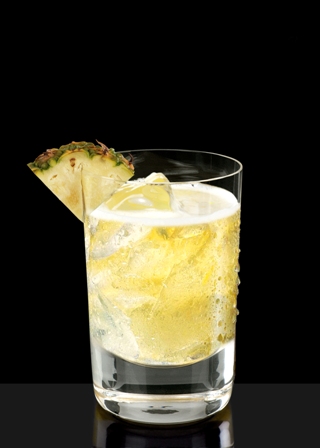 Tropical Vanilla Margarita
1 oz. Tuaca
4-inch Pieces of fresh pineapple, muddled
1 oz. 100% Blue Agave Reposado Tequila
1/2 oz. Simple syrup
1/4 oz. Fresh-squeezed lemon juice
Pineapple wedge for garnish
Muddle pineapple at the bottom of the glass portion of your Boston Shaker. Add the rest of the ingredients and ice. Then shake and strain over fresh ice into a rocks glass. Garnish with a pineapple wedge.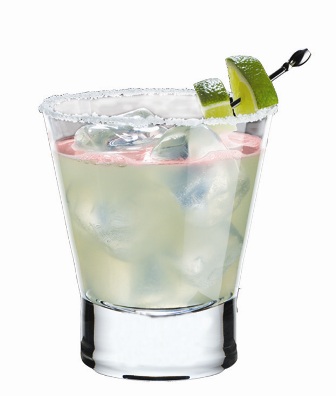 Herradura's Cincorita
1 1/2 oz. Tequila Herradura Silver
1/2 oz. Cointreau
1/2 oz. Chambord
1 1/2 oz. Agave nectar
1 1/2 oz. Fresh lime juice
Mix Tequila Herradura Silver, Cointreau, agave nectar and fresh lime juice in a shaker with ice. Pour into a margarita glass rimmed with salt. Pour the Chambord on top, so as to create a crimson floater. Garnish with a lime wedge.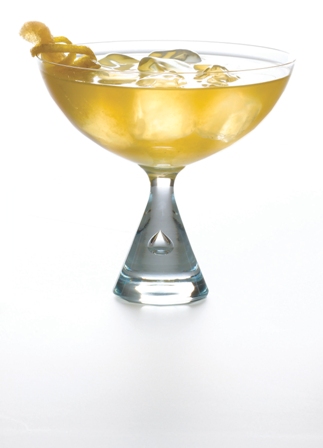 Corzo La Futura
by Junior Merino
1 ½ part CORZO Silver
¾ part Domaine de Canton Ginger Liqueur
¾ part Pineapple juice
1 part Fresh lime juice
½ part Agave nectar
Pour all ingredients in a shaker with ice, shake and pour into a margarita glass or rocks glass. Garnish with a slice of crystallized ginger and lemon peel.
Corzo Mayan Margarita
by Dale Degroff
1 1/2 parts CORZO Reposado
1 T Red pepper jelly or half red pepper/half jalapeño pepper jelly
1/2 part Agave nectar
1 part Fresh lime juice
Orange slice
Unsweetened chocolate powder mixed with ancho-chili powder; 2 parts chocolate powder to one part chili powder to dust the rim of the glass.
Prepare the rim of the glass with a dusting of the chocolate and chili mixture by wetting the rim with an orange slice. Fill the glass with cracked ice. Assemble the ingredients in the glass half of a Boston shaker and shake very well with ice. Strain into the prepared glass. And serve immediately.
Corzo Modernita
by Adam Segar
2 parts CORZO Anejo
1 part Agave nectar
Juice and zest of 1 Lime
Zest of 1/2 lemon
Build in a 16-ounce pint glass. Shake vigorously with fresh ice until metal part of shaker is frosted. Strain into a kosher salt and fresh cracked pepper-rimmed martini glass. Float a sprig of fresh rosemary on top.
Corzo Postmodern
by Andy Seymour
2 parts CORZO Reposado Tequila
¼ part Medium-dry sherry
½ part Premium orange Cognac
¾ part Fresh lemon juice
¼ part Agave nectar
1 bar spoon Blood Orange Bitters
Begin by chilling a medium-sized cocktail glass. Then, in a tall mixing glass, add all ingredients: bitters, agave nectar, lemon juice, Grand Marnier, Sherry and Corzo Reposado. Fill mixing glass with ice and shake vigorously. Strain mixture into cocktail glass and garnish with a wide twist of lemon zesting the oil over the drink and rimming the glass before floating twist.