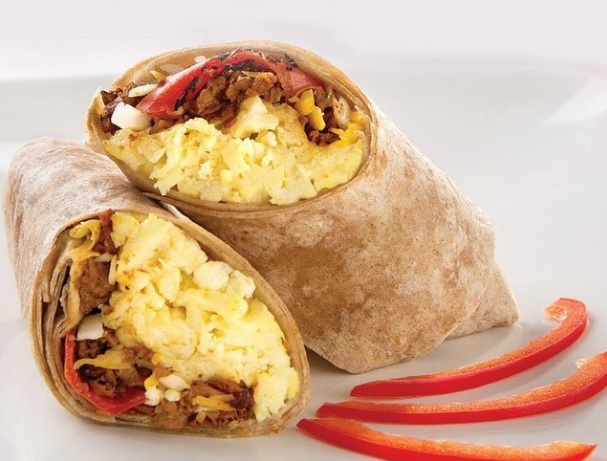 Fresh & Easy has launched several new delicious, fresh products with a twist on traditional breakfast staples. The new items are designed to make life a little easier for those on the go.
"Gone are the days of diet-busting drive-thru breakfast, eating on the go with Fresh & Easy is just as fast and isn't full of artificial nasties," says Sharon Price, Fresh & Easy's grab & go guru. "We set out to develop more breakfast options that are delicious but not overloaded with calories, perfect for the customer looking for healthier options on the go."
Fresh & Easy's new hand-held breakfast selections are priced from $1.99 to $3.99 and are made fresh and delivered every day.
The new breakfast items include:
• fresh&easy Breakfast Parfait Wrap
Greek yogurt, fresh fruit and granola rolled in a sweet cinnamon wrap (no spoons needed)
• fresh&easy Open-Faced Salmon Bagel
Super convenient sandwich topped with Oakwood-smoked salmon, cream cheese, cucumber and dill
• fresh&easy Protein Breakfast Sandwich
Sliced turkey, egg whites and fresh spinach on a whole-wheat bagel thin
• fresh&easy Vegetarian Soyrizo (Chorizo) & Egg Wrap (pictured)
Scrambled eggs and veggie soyrizo in a whole-wheat wrap
• fresh&easy Apple Cinnamon and Almond & Fig Baked Oatmeals
Two varieties of tasty whole grain baked oatmeals with sweet and fresh fruit topping