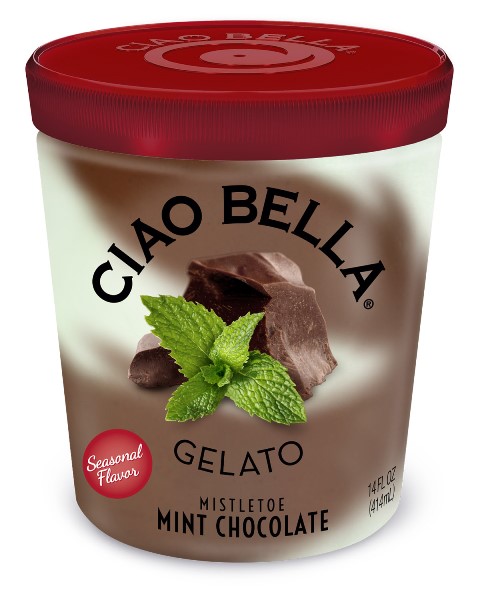 This time of year, we are thrilled to try anything to make our lives a little bit easier. Ciao Bella, you know the name as the maker of premium, artisan gelato and sorbetto, has unveiled two limited-edition holiday flavors–Mistletoe Mint and Pumpkin Sea Salt Caramel–that would make a delicious holiday dessert. (Just put out some spoons, some bowls and a few cartons of these sweet flavors and–voila–dessert!)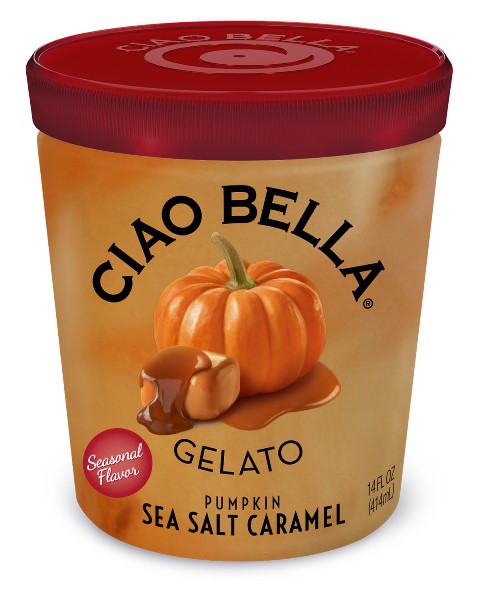 The Pumpkin Sea Salt Caramel gelato spotlights a creamy pumpkin puree base, swirls of sweet and salty caramel and a touch of cinnamon. Because the gelato is made with real pumpkin, the pumpkin flavor tastes authentic and not overly sweet or artificial. The only improvement to this gelato would be a little more caramel. Mistletoe Mint features Crème de Menthe gelato paired with Ciao Bella's own rich, Fair Trade and organic South American Dark Chocolate. This offering is refreshing and festive, spotlighting one of the season's most treasured flavors.
Ciao Bella's seasonal flavors are available in Whole Foods Market locations.