We love a yummy Peep and a handful of jellybeans. But why not jazz things up a bit when it comes to your Easter basket? Here are some tasty gourmet additions that are sure to make your family and friends jump (hop, perhaps?) for joy.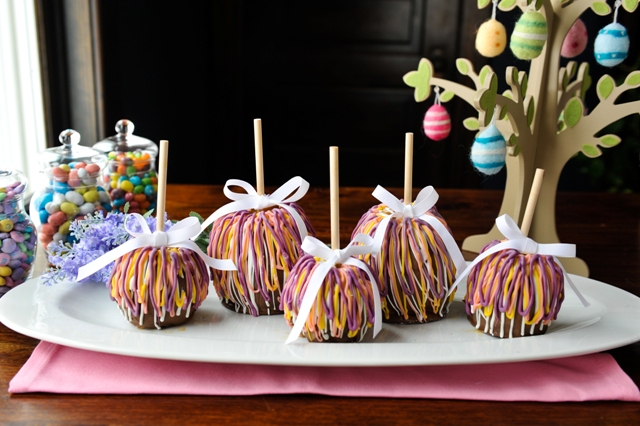 Chocolate-Caramel Apples We are big fans of Sweet Mary's delectable caramel apples–for any holiday. For Easter, though, these Fuji favorites are getting a pastel makeover, being drizzled in pretty purple, orange and yellow. Sweet Mary's is even offering kid-friendly mini apples this holiday. $17. www.sweet-marys.com.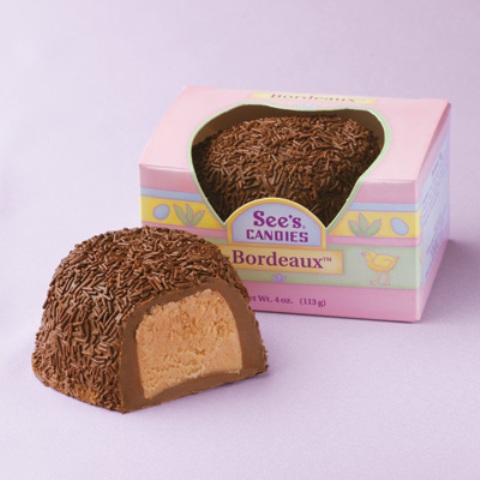 Bordeaux Egg See's Candies has long been a favorite for anyone with a sweet tooth–especially come holiday time. These brand-new eggs will please fans of the brand's original Bordeaux candies as it features the brown sugar buttercream and then covered in milk chocolate and topped with chocolate sprinkles. About $6 per egg. www.sees.com.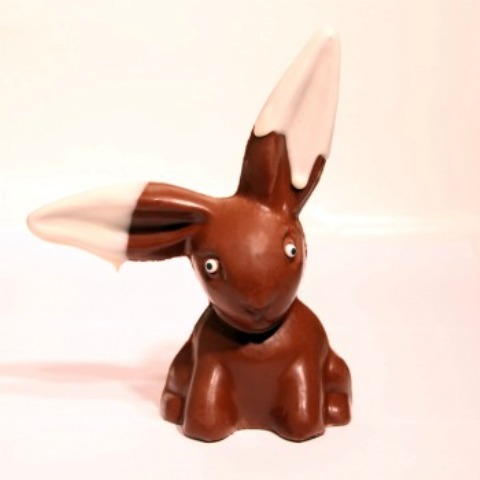 Split Ear Bunny, Sr. Though this handsome fella is made of 23 ounces of solid milk chocolate, he made me too delicious to share. To add even more yum, his ears are dipped is delectable milk chocolate. $36. http://www.edwardmarc.com/.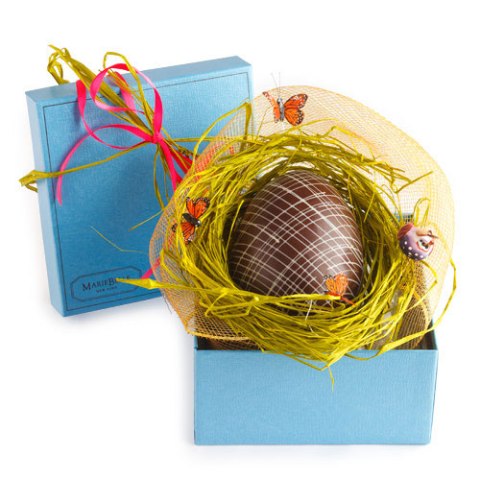 Grande Egg By MarieBelle When it comes to chocolate, bigger is better–as is the case with this oversize chocolate egg. It is fashioned of of the finest dark chocolate and filled with even more deliciousness: six mini white, milk and dark chocolate eggs. Plus, for a little eye candy, it comes nestled in its own little nest, befriended by a tiny quail and two Monarch butterflies. $46. http://www.deandeluca.com/.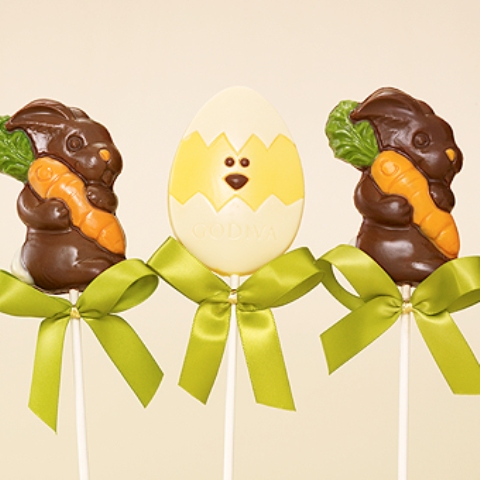 Easter Lollipops It doesn't get much cuter than themed lollipops. This tasty trio features an adorable white chocolate chick lollipop and two milk chocolate bunny lollipops that would be darling peeking out of your Easter basket. www.godiva.com.