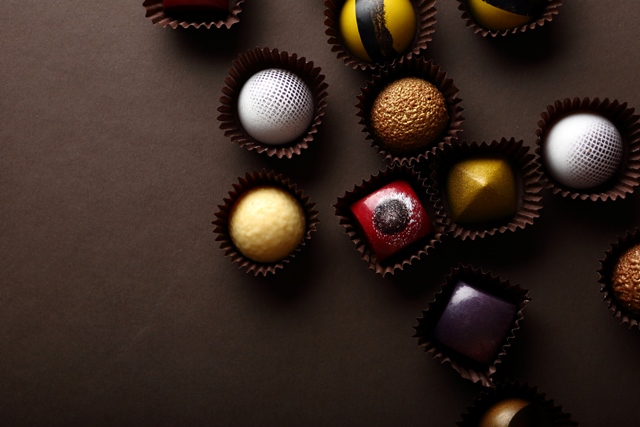 Happy Valentine's Day! There is only one way to celebrate this amorous holiday: with chocolate, of course. Here are 10 local favorites for the sweet treat.
Kneaders Bakery & Café: Triple Chocolate Cream Pie An Oreo cookie crust is filled with luscious Guittard chocolate cream, then layered creamy chocolate whipped topping and sprinkled with rich chocolate curls. (Plus, Kneaders Bakery & Cafe will also be offering its decadent, delicious chocolate-dipped strawberries for Valentine's Day, available in a variety of flavors.)
Oregano's Pizza Bistro: The Original Pizza Cookie Cookie dough is slightly baked in a 6-in. pizza deep dish and topped with three scoops of vanilla bean ice cream. You can choose between chocolate chip, peanut butter chocolate, white chocolate macadamia nut, salted caramel chocolate chunk or mix and match.
Fractured Prune Doughnuts: Morning Buzz Celebrate your sweet tooth from sunrise to sunset by starting your day at Fractured Prune with their Morning Buzz doughnut. They start with fresh homemade dough that is fried in front of your eyes and then covered with mocha glaze and cookie crumbs.
Nothing Bundt Cakes: Chocolate Chocolate Chip Cake This moist chocolate Bundt style cake is packed with chocolate chips and a rich home-baked flavor.
Super Chunk: Mesquite Chocolate Chip Cookie Crafted with Arizona mesquite flour and coverture chocolate this cookie has a nutmeg-like spice and is a true representation of all things sweet in Arizona.
Creamistry: Chocolate Combustion Chocolate ice cream (made-to-order with with liquid nitrogen) is layered with brownie bites, chocolate chips and decedent fudge.
My Popcorn Kitchen: Butterfinger Popcorn Real Butterfinger crushed candy is added to French milk chocolate and coated over the made-from-scratch caramel popcorn.
Chocolate Beers at Local Breweries: Odelay Mexican Chocolate Brown Ale from Four Peaks Brewery is based off of a Mexican hot chocolate and features a blend of organic cocoa powder, cinnamon, allspice and dried pasilla chilies. Sonoran Brewing Company's Sonoran White Chocolate Ale is inspired by the White Mountains and is a light wheat beer with a subtle taste of white chocolate. Achocolypse from Prescott Brewing Company is a blend of dark and bitter chocolates and infused to make this classic Porter. –Lisa Cardinale