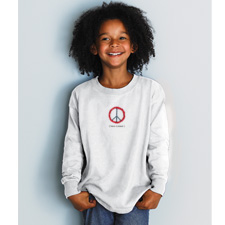 Now that December has arrived, it's time to stop talking about stuffing the turkey and start talking about stuffing our stockings. One of my picks for an adorable gift for your favorite foodie friend is a shirt from FoodTee.com. The company sells more than 20 healthy, food-inspired designs and they grace everything from sweatshirts, long-sleeved shirts, short-sleeved shirts and tank tops, for women, men, children, toddlers and babies (onesies). All clothing is also available with organic cotton. You can order cute aprons and totes that your friends can bring along to the grocery store, as well.


FoodTee.com designs and quirky sayings include Celery + Stalker; Have a Peace + Berries Peace Sign; Cherries + No Sugar Added; Tomato + Locally Grown; Cauliflower + Flower Child; Strawberry + Sweet; Raspberry + All Natural; Peapod + Live Green; Broccoli + Veggin'; Hot Pepper + Spicy; Carrot + Bite Me; Doughnut + Think Before You Eat; Berries + Berry Good; Broccoli + Tree Pose; Upside Down Banana + Downward Dog; Two Beets + Heart Beet; Leek + Warrior 11 Pose and more.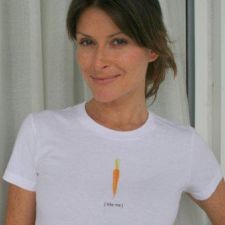 Best of all, is that some of the FoodTee.com profits aid children in eating healthier. FoodTee.com donates a portion of the profits to The Food Studies Institute, who is devoted to changing the health destinies of children through proper nutrition and education, Two Angry Moms, who are fighting for the health of America's kids, and Better School Food, working with local communities to improve meals and increase awareness of the connection between good food, good health and a student's ability to learn effectively.
FoodTee.com prices start at a very wallet-friendly $20 and all United States order are free to ship. www.foodtee.com.