What better way to say thanks to Mom this Mother's Day than with some gourmet goodies?
Spring Marshmallow Gift It might be a little too toasty outside to put these beauties in hot cocoa. But who needs hot chocolate (never thought I'd say that!) when marshmallows come in delectable flavors like rose, passion fruit and violet. I think any mom would love to serve these at an afternoon tea. (Did I mention that these springtime marshmallows are pink and purple?!) $28. www.deandeluca.com.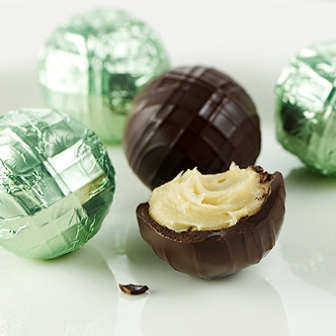 Five-Piece Key Lime Chocolate Truffles These refreshing truffles are full of key lime ganache and are encased in dark chocolate–the perfect combination of tang, sweetness and richness. Wouldn't those green foils look so pretty in Grandma's candy dish? $13. www.godiva.com.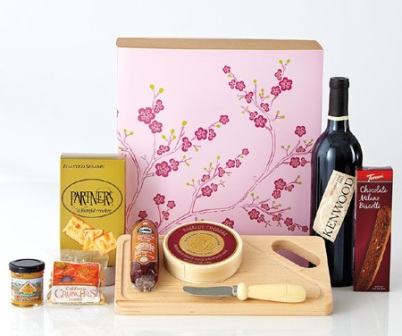 Mom's Wine Country Picnic Maybe what Mom really needs this Mother's Day is a quiet picnic in the park with Dad. This they-thought-of-everything basket includes a bottle of wine, biscotti, salami, cheese, crackers and more. $40. www.redenvelope.com.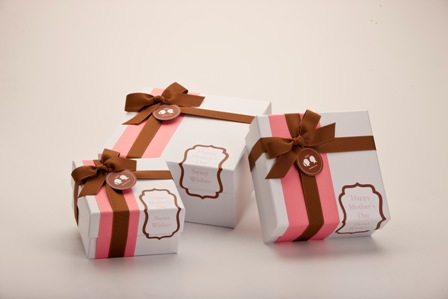 Mother's Day Gift Boxes Local favorite GoodyTwos is dishes up a special discount on its Mother's Day gift boxes: all sizes (1/2- pound, one-pound and two-pound boxes) are 10 percent off. Each box is filled with GoodyTwos divine toffee and is wrapped with pink ribbon and a Mother's Day message. 480.575.0737, www.goodytwos.com.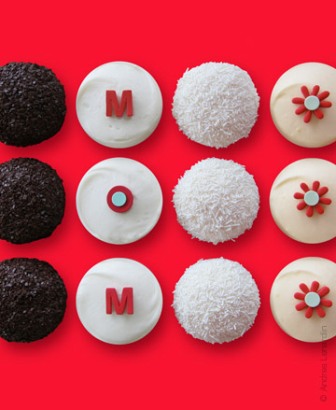 MOM Box Spoil your mom with red velvet, lemon, vanilla and dark chocolate cupcakes (all part of the MOM Box) from Scottsdale's Sprinkles. (We won't blame you if you pick up a coconut cupcake for yourself.) The MOM Box is available May 7-9. 480.970.4321, www.sprinkles.com.