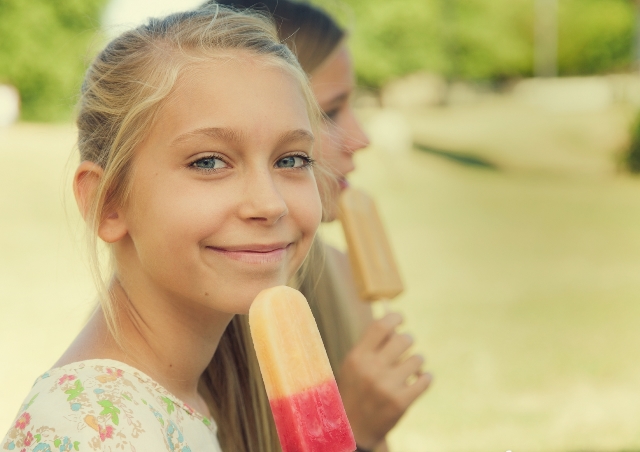 It only makes sense that Phoenix is home to some incredible artisan ice-pop makers. Here are a few of the best, dishing out cooling popsicles in unique (and Arizona-inspired) flavors.
Made with natural ingredients, AZ Pops (pictures) doles out a unique array of flavors, including watermelon-mint, chocolate-curry, grapefruit-rose, Thai tea and many more innovative selections. AZ Pops are available at Valley farmers' markets and party packs are available for purchase on the locally based company's Web site. www.azpops.com.
Frufrupops are dished out at Phoenix-area farmers' markets, festivals, art fairs, First Fridays and are available for order for private events. Using seasonal, fresh ingredients and local dairy (for cream pops), Frufrupops offers a wide variety of refreshing flavors: prickly pear margarita, watermelon-basil, cucumber-chile, mesquite bean, cardamom-saffron, spiced apple cider with pomegranate, Thai iced tea, honeydew-mint, date shake, orange honey yogurt, Meyer lemon buttermilk, avocado lime coconut milk and vegan chocolate sea salt. http://www.frufrupops.com/.
Paletas Betty is known for its signature bite mark on each ice pop. Paletas Betty specializes in small-batch handmade Mexican fruit and cream pops, using seasonal ingredients, in flavors like chocolate, fresa con crema, platano, pura piña, arándano and many more. There are two Valley locations: Downtown Chandler and Downtown Tempe. http://www.paletasbetty.com/.