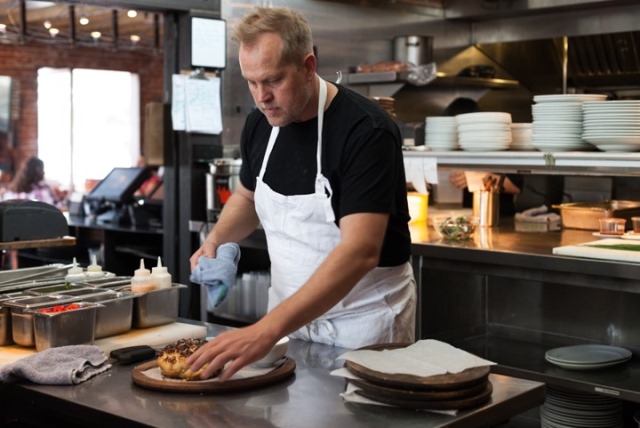 The 2017 lineup of curators for the popular Bite Box program, which showcases goods made by Arizona makers, has been announced. Each quarter, the Bite Box will be filled with eight to 10 Arizona-made products, curated by a different chef. (And we're not talking about tiny samples, either.)
"Our curators are on the forefront of Arizona's makers community," says Michelle Jacoby, publisher and editor in chief of Bite Magazine. "The Bite Box is a way for them to share their discoveries of amazing local products with us and our readers."
The 2017 Bite Box curators are:
Spring Edition: Aaron Chamberlin
Summer Edition: Stephen Jones
Fall Edition: Country Velador
Winter Edition: Editor's Holiday Picks
Cost is $65 (plus tax) for a single edition or $240 (plus tax) for an annual subscription of all four editions.
What will Aaron Chamberlin choose for his Bite Box? Here's a taste:
Cartel Coffee Lab Culpan Coffee
Standard Wax Fireside Candle
Simple Farm Sea Salt Bourbon Vanilla Caramels
Phoenix Public Market Café Housemade Granola
Jar of Buttons Veggie Pun Pin Set
Maya's Farm Tote Bag
Francis Baguette
Native Seed Search Mesquite Poppy Seed Scone Mix
In addition, Aaron's son Arturo also shares his favorite Arizona-made product, Hayden Flour Mills Stoneground Oats, perfect for his morning oatmeal.
The Bite Box: Aaron Chamberlin Edition can be purchased at biteboxaz.squarespace.com.