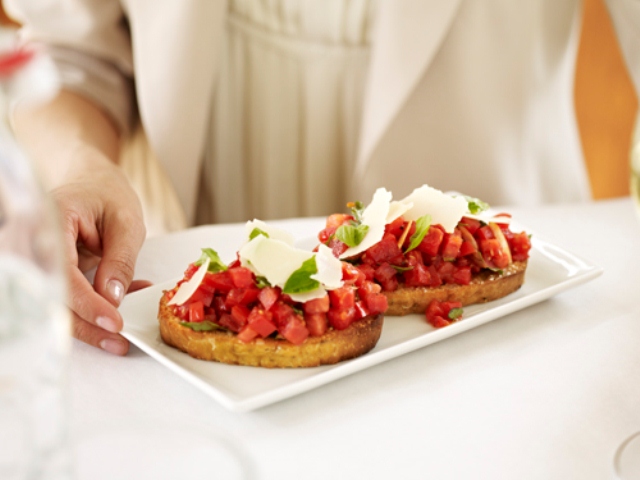 One Valley restaurant has partnered with Share Our Strength's No Kid Hungry campaign to try to eradicate hunger in kids–and there are a still a few more days for you to help. Through the month of September, Macaroni Grill is tempting to raise more than 2 million meals for hungry children. Here is how you can help:
Give: During the month of September, when you donate $2 to No Kid Hungry at any Macaroni Grill restaurant location, you'll receive $5 off your next visit. (Get the mac and cheese bites!) Your $2 donation will help No Kid Hungry connect kids to 20 meals.
Share: Share an image from the Mac Grill Give Facebook Gallery. For every "share," Macaroni Grill will help connect a kid with another meal.
Tag: Tag a Macaroni Grill-related Instagram photo or Tweet with #macgrillgive. Every use of the hashtag helps get one more meal to the kids who need them.
Easy as can be, right? For more information, visit http://www.1millionmeals.com/.
For more fab foodie news, follow us on Twitter @AZFoothillsFood, become a fan on Facebook and check us out on Pinterest.