The Valley is making way for three food- and wine-centric events in the coming days. Here's the upcoming, fall-friendly events to put on your calendar: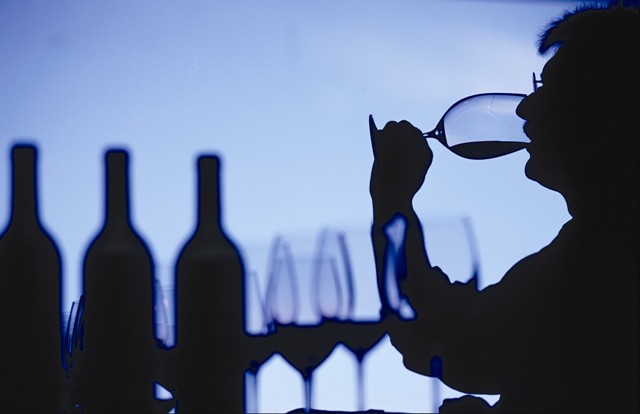 Nov. 13: First Press Grand Tasting
This Friday evening, Valley winos and foodies will reconvene at the 8th Annual First Press Weekend of Wine, beginning with the First Press Grand Tasting. Taking place at the Hotel Valley Ho from 7 to 10 p.m. (beginning at 6 p.m. for VIPs), this one-of-a-kind event presented by National Bank of Arizona will feature award-winning wines, a "Food Fight" competition and VIP penthouse suites, each featuring a unique Valley restaurant. Tickets are $95 per person or $125 for VIP. For more details or to purchase tickets, visit www.firstpressarizona.com.
Nov. 13: Harvest Moon on Main
Downtown Mesa merchants will present Harvest Moon on Main on Friday, Nov. 13, from 6 to 10 p.m. The Mesa-based street fair will feature fun-for-the-whole family shopping, dining and entertainment. It will include green, sustainable, and holistic fun with country fair-like children's games, organic farmers market, hay rides, art, giveaways, music and dancing, to name a few of the planned activities. Special cooking demonstrations will be done by Stephen Richards, chef, author of "Delicious Meets Nutritious" (which he'll be signing at the event) and creator of Xagave, a healthy all-purpose sugar replacement. He will be cooking, sampling and educating the consumer how to include this healthy new product into their everyday recipes, especially Thanksgiving recipes that will cut calories and sugar, while adding healthy benefits for the holiday. The street air takes place on West Main Street in Mesa.
Nov. 17: Dining in the Steets–A Taste of Downtown Phoenix
Next week, you can get a taste of what's cooking in Downtown Phoenix on Nov. 17  during Mayor Gordon's Annual State of Downtown event Dining in the Streets. Local chefs, restaurants, bands and businesses will come together to help celebrate the growth of Downtown Phoenix. Mayor Phil Gordon will update guests on the changing landscape of downtown, including CityScape. The 1.8 million-sq.-ft. (three city blocks) mixed-use urban project is opening in the center of Downtown Phoenix in 2010 bringing new restaurants, retailers, office space and more to the city's urban core. Local businesses will provide the tastes, sights and sounds during the 6th annual event. Dining in the Streets–A Taste of Downtown is a free, open to the public event designed to celebrate and promote the greater Downtown Phoenix area. The event is from 5 to 8:30 p.m., on Central and Washington in Phoenix.