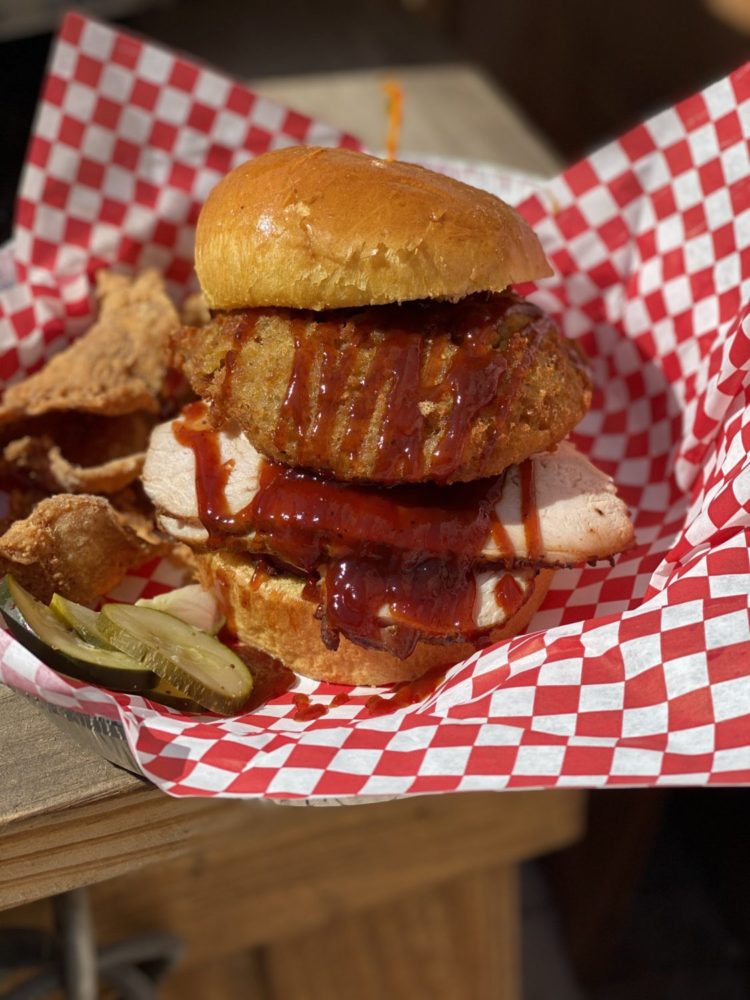 It's time to talk turkey at the Trapp! This November, Trapp Haus BBQ is featuring two new Thanksgiving-inspired specials including:
Thanksgiving Rolls – Pitmaster Phil "The Grill" Johnson's famous rolls take on a Thanksgiving flair this November. Featuring pecan-smoked turkey breast, cornbread stuffing, and savory collard greens, these crispy egg rolls are then drizzled in cranberry BBQ sauce, $8.99
Thanksgiving Sammitch – Juicy slices of pecan-smoked turkey are piled high then topped with a crispy cornbread stuffing patty, drizzled with cranberry BBQ sauce and served on a toasted brioche bun, $11.99
Gobbling down these tasty turkey specials is sure to work up a thirst! With that in mind, Trapp Haus BBQ has partnered with The Hive to offer the "A Piece of the Pie" cocktail featuring bourbon and house-made pumpkin pie simple syrup, the topped with a little fizz and garnished with a cinnamon-sugar rim. Available all month long for $10.
Don't forget to order up some Trapp-style Thanksgiving meats — available in limited quantities! Trapp Haus is offering Smoked Turkey or Cajun Fried Turkey for $85 (10 to 12 pounds each) or a whole Prime Beef Brisket for $145.
For more, visit: www.trapphausbbq.com.
Date: Available throughout November
Time: 
– Thursday – Saturday 11:00 a.m – 10:00 p.m.
– Sunday 11:00 a.m. – 8:00 p.m
Location: Trapp Haus BBQ – 511 E. Roosevelt St., Phoenix 85004
Phone: 602-466-5462
www.trapphausbbq.com