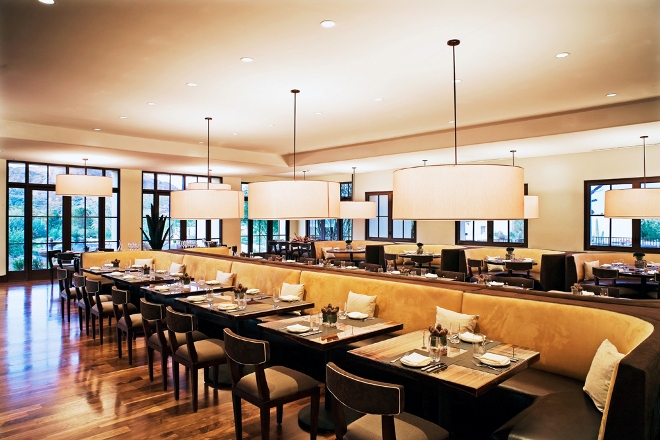 On Thursday, Sept. 16, The Valley's BLT Steak at J.W. Marriott Camelback Inn Resort and Spa will host a special wine dinner, spotlighting vino from California's Robert Craig Winery. Robert Craig will actually be in attendance, and the dinner will feature five delicious wine courses with pairings. The BLT Steak festivities start at 6 p.m. To reserve your spot for this don't-miss evening, call 480.905.7979.
First Course: Country Style Duck Pate | Brandied Cherry | Pistachio Pepper Greens
Robert Craig Winery, "Durrell Vineyard" Chardonnay, Sonoma Valley, 2008
Second Course: Roasted Pork Belly | Ricotta Gnudi | Root Vegetable Fricassee| Crispy Pork Skin
Robert Craig Winery, "Affinity", Cabernet Sauvignon, Napa Valley, 2007
Third Course: Hunter Style Monkfish Stew | Lobster Mushrooms | House Chorizo | Flageolet Beans
Robert Craig Winery, Cabernet Sauvignon, Mt Veeder, 2006
Fourth Course: Pepper Crusted NY Strip | Huckleberry Braised Beef Cheek | Roasted Carrots | Baby Lima Beans
Robert Craig Winery, Cabernet Sauvignon, Howell Mountain, 2006
Fifth: Caramelized French Butter Pears | Cambozola Ice Cream| Walnut Crisp
Robert Craig Winery, Zinfandel, Howell Mountain, 2007
Hungry yet? We can't think of a better way to celebrate the nearby start of fall than with a pear dessert.