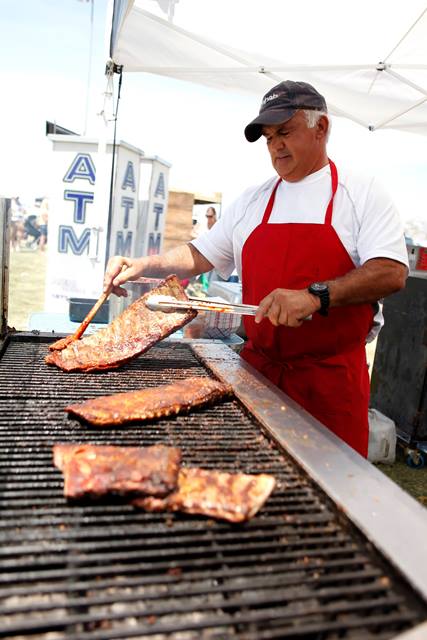 On April 20, Scottsdale's Salt River Fields welcomes more than 25 of the biggest, baddest barbecuers at The 4th Annual Arizona BBQ Festival. From 11 a.m. to 9 p.m., more than 15,000 'cue lovers are expected to taste samples from the top purveyors and enjoy cooking demos and barbecue classes from top Valley chefs, including Lee Hillson of The Phoenician and Gavino Borquez of Top of the Rock.
New this year, event-goers are invited to the Flavored Vodka Tent. For $20, the tent offers guests the opportunity to sample 10 of the latest
flavored vodkas. The Redneck Arena Games are also expected to draw plenty of attention at the Arizona BBQ Festival. Expect good-natured games like watermelon-seed spitting contests, arm wrestling, hubcap hurling, the Hooters Chicken Wing Eating Contest and horseshoe games with toilet seats, to name a few of the planned activities in the Redneck Arena. The contestant with the most wins will be rewarded with a $1,000 smoker from Green Mountain Grills.
Rounding out this year's Arizona BBQ Festival is live music from Metalhead at 7 p.m., mechanical bull riding, helicopter rides and a huge kid's zone.
Tickets are $12 for general admission (free parking); kids 12 and under are free; $60 VIP; $20 vodka tent. The VIP tent includes eats from five restaurants and a cooking demo stage showcasing students from the Scottsdale Culinary Institute. http://azbbqfestival.com/.
Become a follower of @AZFoothillsFood on Twitter to see pics and recaps of the Arizona BBQ Festival.