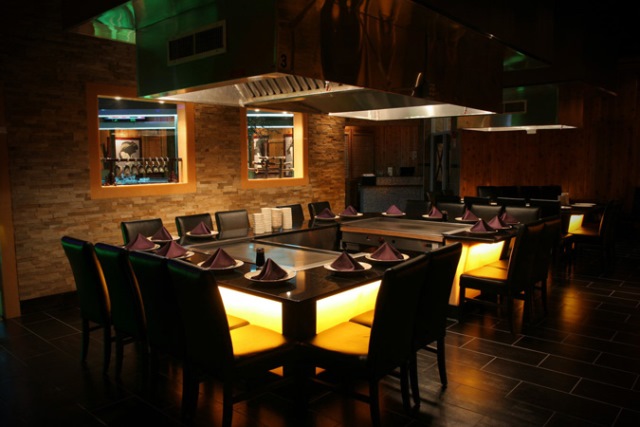 Foodie news roundup for the week of July 1 (and be sure to check out last week's Taste Tidbits for July 4 dining specials).
Mesa's Organ Stop Pizza is celebrating Christmas in July. The family-friendly pizza joint invites diners to bring in two approved non-perishable food items between July 1 and 31 and receive 10 percent off their entire food bill that evening. The food drive will aid United Food Bank.
Thirsty Lion Pub and Grill at Tempe Marketplace is bringing back its Beat the Heat promotion. When the temps  are over 110, through August, guests can enjoy 50 percent off regular margaritas and mojitos (some margaritas and mojitos are excluded). The regular price is about $7.50.
When the outside temperature is over 105, Tempe-based Cookies from Home guests will receive the sweet treat for free. Regular price is .65 cents. Also, guests can get a three-cookie treat bag for .99 cents, which is half off.
Friday, July 5 through Sunday, July 7, Osaka Japanese Steakhouse, Teppanyaki and Sushi Bar's (pictured) most loved sushi rolls will be available for free to customers dining in the restaurant from 5 – 8 p.m. as the restaurant celebrates its one-year anniversary. On Friday, July 5, customers can also toast to Osaka with complimentary Champagne.
On July 1, Grimaldi's Pizzeria debuts is summer-friendly BBQ Chicken Pizza–just in time for the holiday. The pizza is made with chicken breast pieces, sweet and tangy barbecue sauce and cheese.
Phoenix's TEXAZ Grill launches a Summer Lunch Specials menu including three all-new entrées which are available every Monday through Saturday from 11 a.m. – 4 p.m. (think a summer wrap, shrimp pasta salad and more), as well as refreshing classic summer cocktails. Guests can even indulge in the new Super Shake Sunday, featuring four varieties of adult milkshakes for only $6.50.
For more fab foodie news, follow us on Twitter @AZFoothillsFood, become a fan on Facebook and check us out on Instagram and Pinterest.