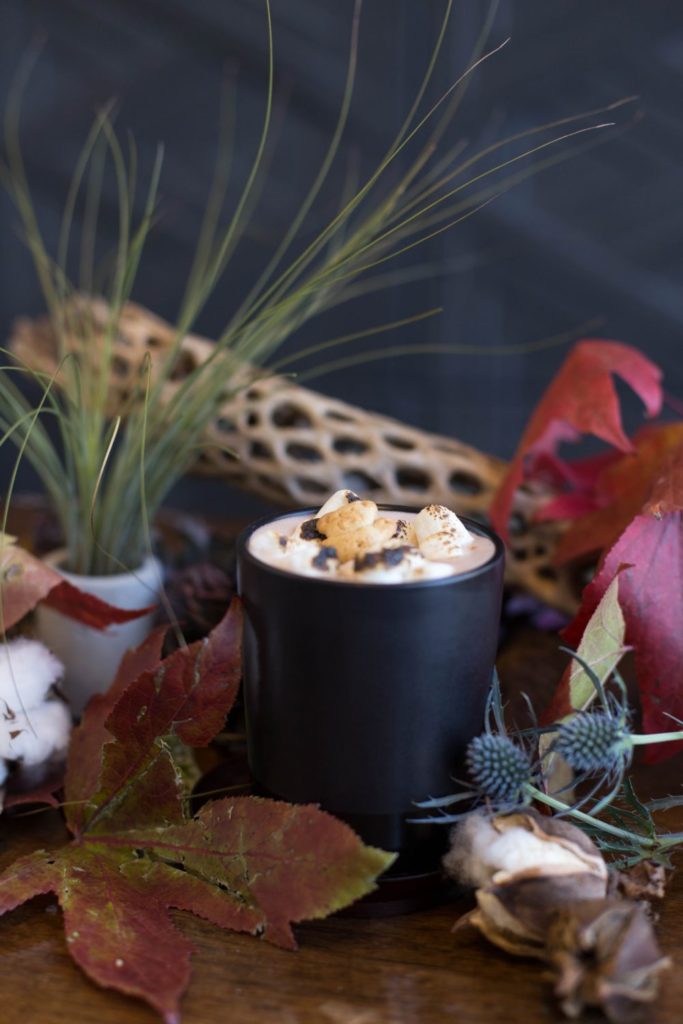 Foodie news roundup for the week of Oct. 21.
Dig into a limited-time pumpkin spice cannoli from Sicilian Baker. For the festive dessert, a crisp cannoli shell is filled with pumpkin pie-infused sweet ricotta cream with your choice of toppings to create the perfect fall treat.  
On Friday, Nov. 1, Provision Coffee Bar is getting into the holiday spirit with its roll-out of festive and spirited drinks. Sips include Campfire Hot Chocolate (pictured), Rum Raisin Latte and Crème Brûlée Cappuccino. Plus, Provision's pumpkin spice specialties will be available through Friday, Nov. 30.
Ghett' Yo' Taco hosts its inaugural Dia de los Muertos event benefiting Los Diablos ASU Alumni Chapter taking place Oct. 31 through Nov. 3 at Ghett' Yo' Taco located in Downtown Chandler. This four-day event will begin Thursday night with a bar crawl through Downtown Chandler and will culminate with a family fun day on Sunday.
On Monday, Oct. 28, customers can enjoy Fired Pie's menu items while supporting a good cause. On that day, Fired pie will be donating a portion of sales at all 20 Valley locations to the Phoenix Children's Hospital.
In honor of Beckett's Table's nine-year anniversary on Oct. 27, Beckett's Table is partnering with nine local vendors to come together and celebrate its milestone. Beckett's Table will partner with Noble Bread, Cutino Sauce Co., Roastery of Cave Creek and more to give away a compilation of local products and gift cards. Patrons will have two opportunities to win, via social media (keep an eye out for Beckett's Table to announce the social media giveaway on its Instagram page, @beckettstable, on Friday, Oct. 18) and in-restaurant.