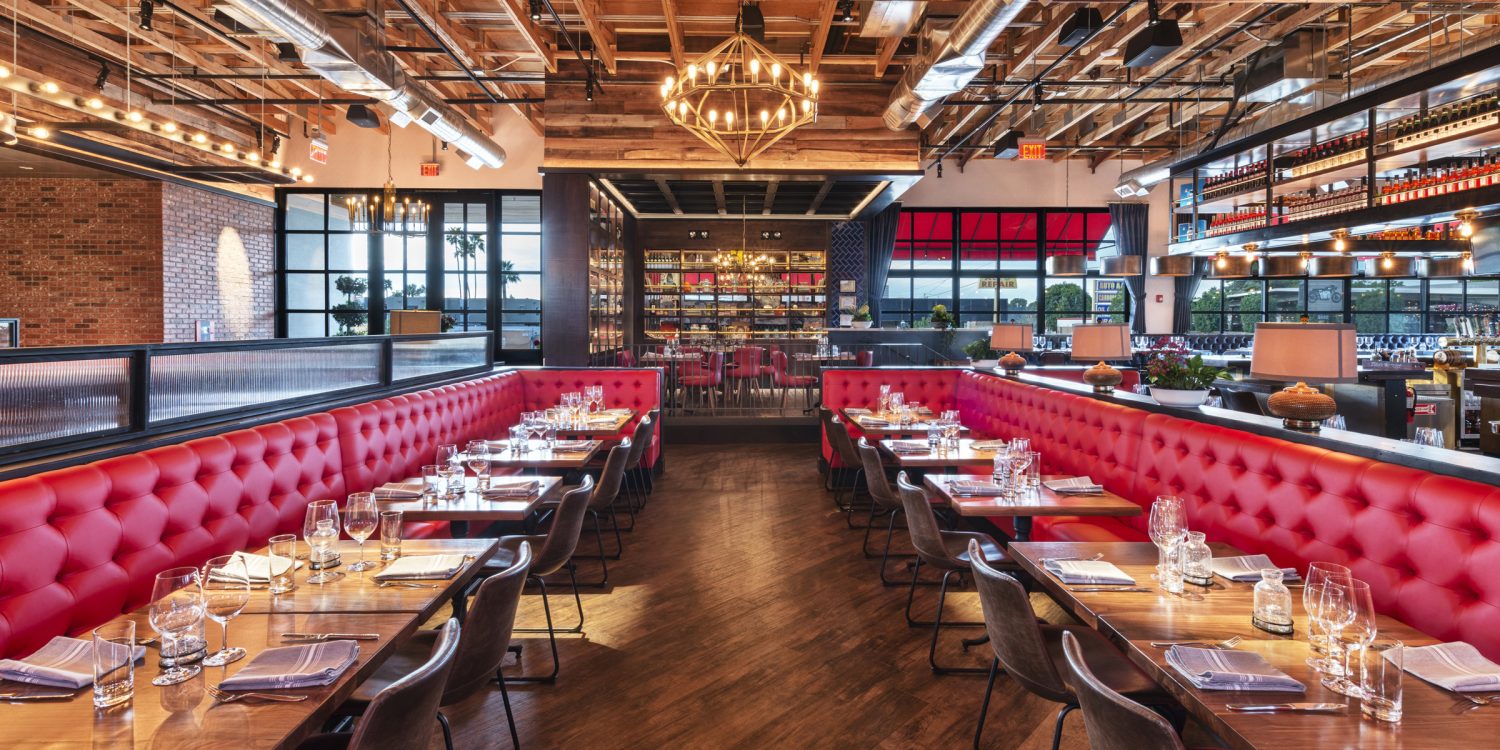 Foodie news roundup for the week of July 8. 
Scott Conant has brought his signature brand of Italian cooking to partner with local grower, Carl Seacat, for an exclusive dining experience at Mora Italian (pictured) on Wednesday, July 17. This one-night-only event will feature a collaborative menu using Seacat's garden-fresh summer harvest, with welcome cocktails followed by a five-course family-style dinner and wine pairings by Dario Soldan of Classico Wine. Tickets to the event are $139, which includes all food, beverages, tax and gratuity. Seating for this limited ticket event are at 6 p.m. and 6:30 p.m. This event has limited availability and a prepaid ticket is required. To reserve a spot, click here. 
On Monday, July 15, any salad or pizza entree at all 21 Fired Pie locations will be just $6 all day long in honor of the restaurant's six-year anniversary. (There will be an upcharge for gluten-free/cauliflower pizza. Limit one per person, dine-in only. No third-party or online delivery.)
As part of its summer series of food-centric events, Farmboy Market, Meats and Sandwiches announces "Meet the Producers!" on Thursday, July 18, from 5:30  to 7:30 p.m. The event features a casual reception and wine tasting with local purveyors including Kim and Phil Asmundson, owners of Deep Sky Vineyard, and Wendell Crow of Crow's Dairy. Guests can enjoy sips of these Arizona wines as well as samplings of Chevre and other goat cheeses from Crow's Dairy along with plates of local cheeses, meats, grains and produce. The cost is $45 per person and tickets can be purchased here.
On Wednesday, July 17, come into any of the five Valley's Chompie's Restaurant locations and celebrate World Emoji Day and National Tattoo Day with a buy-one-get-one-free offer. Anyone who comes in and purchases a Chompie's Happy Face Emoji Cookie will get another one for free–but you must show off a tattoo that is somewhere on your body to get the freebie. (The tattoo must be visible without removing any article of clothing and the limit is one cookie per person.)
Be the star of the summer soiree with Postino WineCafé's latest customizable wine pack to-go featuring a lineup of high-quality rosés. Offered in-store at all Postino locations Valley-wide until they're out, you can mix and match by building your own two-pack for $25, or grab all four wines for only $45, all pre-packaged in a ready-to-gift (or not!) box.
Barrio Brewing in Mesa will honor National French Fry Day with $10 build-your-own baskets of salty spuds on Saturday, July 13. Diners will first choose a protein like carne asada, chili or bacon to start, then layer on ingredients of their choosing like buffalo or cheese sauce, ranch, shredded cheese, tomatoes, jalapenos, sour cream and guacamole. Pair with any one of Barrio's Arizona-brewed beers for just $5 a pint. Fry fans can also get their fix at Macayo's locations across the Valley (not valid at 3815 N. Central Ave. or 300 S. Ash Ave.). There, guests can satisfy multiple food cravings with $5 carne asada, green chile and red chile fries all day long.