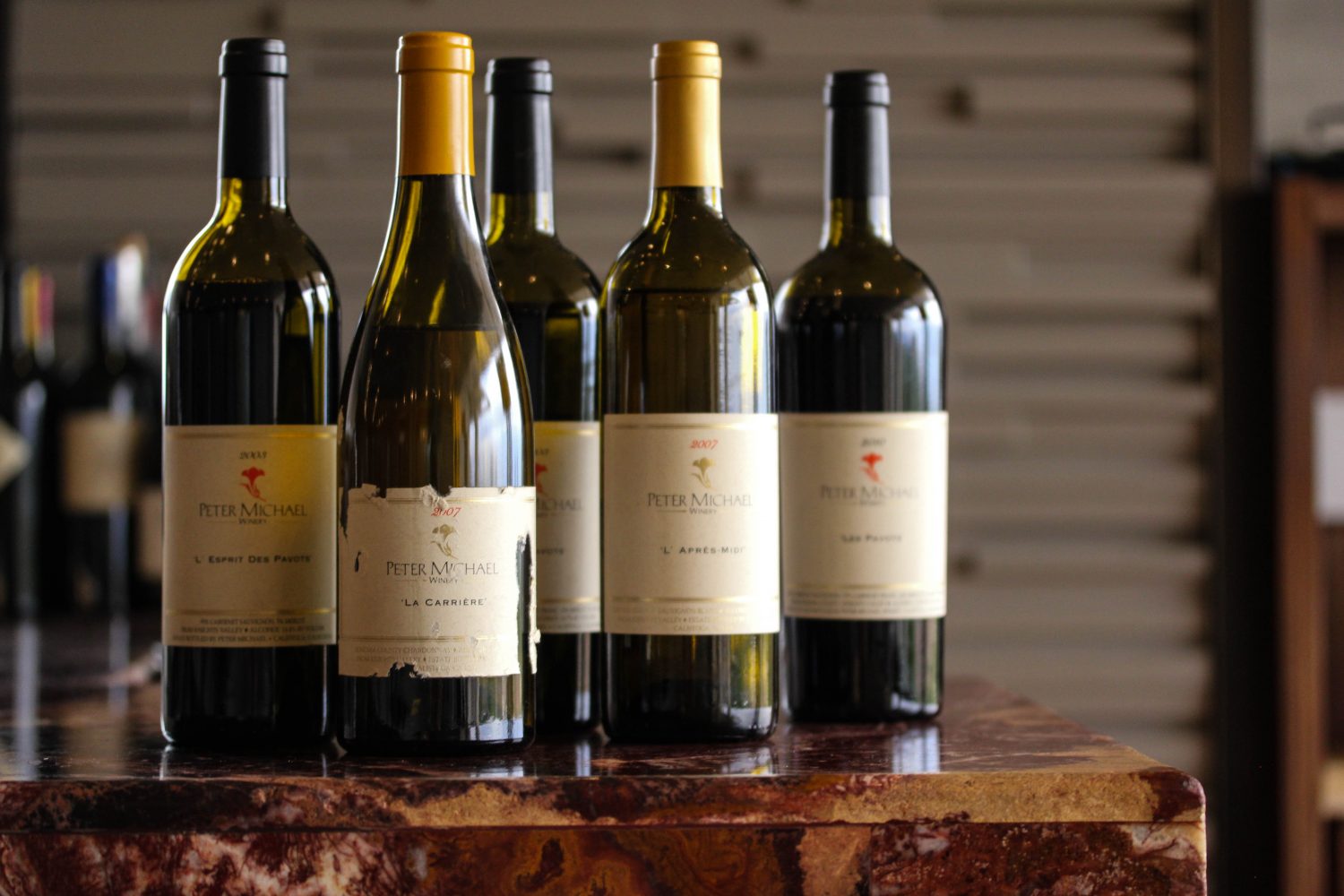 Foodie news roundup for the week of April 29.
On Saturday, May 4, Press Coffee is debuting cold brew coffee cans. To celebrate, when you purchase a regular iced coffee you will receive a free can of the new cold brew, while supplies last.
J&G Steakhouse at The Phoenician has dug deep into its cellar for the premier of its first-ever Rare Wine Week (pictured, May 5 to May 16). Offered nightly from 5 to 10 p.m., guests will be able to upgrade the traditional wine pairings for J&G's signature five-course Tasting Menu with premium, exceedingly rare wines from the landmark Peter Michael Winery in Sonoma for an additional $200 (plus tax and tip) per person. Each wine has been selected to pair with J&G's Executive Chef Jacques Qualin's seasonal Tasting Menu.
The Arizona Animal Welfare League, the state's oldest and largest no-kill shelter, announced its Rescue Brew coffee blends are now available at all 11 AJ's Fine Foods locations in Arizona. Produced by Flagstaff-based Matador Coffee, Rescue Brew is ethically sourced and comes in four roasts. Rescue Brew can be purchased at AJ's for $11.99. A 12-oz. bag can be purchased at aawl.org/rescuebrew for $9.99 plus shipping. Three-pound bags are also available online for $30.
The Arizona Coyotes and Cold Beers & Cheeseburgers introduce a new lower-level ticket package for the 2019-20 season called the Cold Beers & Cheeseburgers Zone. Fans who purchase season tickets in sections 117, 118 or 119 (rows Q through Z) will receive food and beverage from Cold Beers & Cheeseburgers included with their ticket. Food options include a choice of a burger, chicken sandwich, vegan burger or hot dog, plus chips and a beer, soda or water. This zone offers great value to season ticket members at $57 per game.
Bashas' Supermarkets welcomes its annual Donut Flavor Craze Contest, which runs from now until May 17. Entrants are encouraged to submit a doughnut flavor creation that encapsulates what they love most about the 48th state. From sweet to savory and everything in between, Bashas' Supermarkets is giving two lucky winners (one kid and one adult) the chance to become Official Bashas' Donut Ambassadors by dreaming up some awesomely-Arizona flavors that will be added to Bashas' ever-popular doughnut case, which already features a whopping 59 varieties. To enter: Entrants are asked to share a 100-word description of their best doughnut idea, including the proposed name, key ingredients and why their doughnut perfectly portrays Arizona. Kids ages 8 to 17 and adults 18-plus are invited to submit their entries at bashas.com/flavorcraze. Submissions will be accepted now until 11:59 p.m. MDT on May 17.
On Thursday, May 9, from 5 to 7 p.m., Pomo Pizzeria will host una festa bellissima at all three locations in Phoenix, Gilbert and Scottsdale to celebrate its nine years in business.  The anniversary party will be free and open to the public and include free bites from their happy hour menu, Aperol spritz and non-alcoholic punch.
On May 4, from 6:30 to 10 p.m. Harley-Davidson of Scottsdale, The Beer for Brains Epicuriad Spring 2019 Food, Craft Beer & Wine Pairings event is a showcase of 20 Valley chefs crafting gourmet food paired with craft beer and wine to compete for the Gold. !ttendees will have a voting ballot while sampling dishes at each chef station and tally their pairing preferences and then vote for their favorite in two categories: "Best Pairing," based on the preference of the dish with craft beer or wine, and "Best Entrée," based on taste and presentation. At the end of the evening, a gold, silver and bronze medal will be awarded to the top three winning chefs. Attendees will enjoy entertainment from Valley band, The Desert Dawgs, and silent auction tables. $49 per person Proceeds to benefit the Ivy Brain Tumor Center at Barrow Neurological Institute.