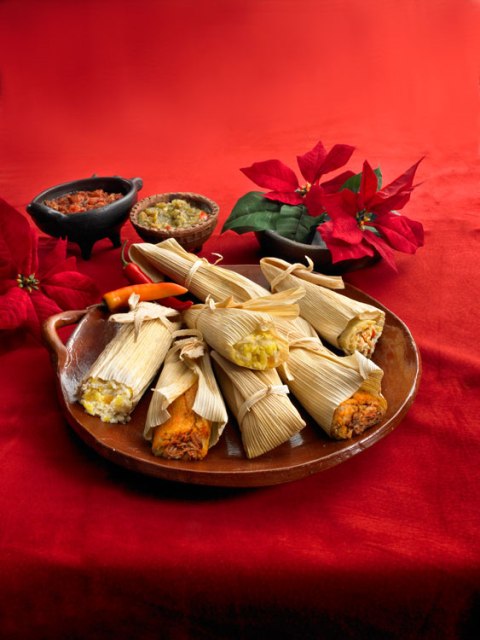 Foodie news roundup for the week of Dec. 3.
The Donut Bar, a West Coast-based doughnut destination, is now open at the Scottsdale Promenade and looks forward to opening in Tucson next year. Donut Bar offers 12 standard donuts available daily with an additional 65 specialty selections that rotate on and off the menu. The menu features three vegan selections, two of which are standard menu staples, and an array of seasonal, holiday-inspired specialties.
Arizona Center and the Willcox Wine Country have teamed up to bring a new holiday wine festival–Grapes on the Grotto–to the heart of Downtown Phoenix Dec. 8 and Dec. 9. Guests can sample award-winning Willcox and other Arizona wines; find holiday gifts at more than 40 art, craft and specialty vendors; enjoy live music; and dine at the  festival bistro or one of the Arizona Center restaurants. The festival will be held in the decked-out, festive Arizona Center Grotto on Saturday, Dec. 8, from 11 a.m. to 7 p.m. and Sunday, Dec. 9, from 11 a.m. to 5 p.m. Proceeds from Grapes on the Grotto will benefit Horses Help, a local nonprofit organization and the premier accredited therapeutic and recreational agency in Arizona.
Sip into the holiday spirit at the LDV Tasting Room Shopping Party on Monday, Dec. 10, from 6 to 7:30 p.m. In addition to a large selection of LDV wines for gift-giving, special guests Kay Connor Designs, Jan Griggs Fine Art and Jenny Didas Dreaming in Color will be onsite with their artisan gifts for purchase. LDV Winery will be offering nibbles and sips for shoppers, as well.
Arizona's best tamale-makers will help celebrate the holidays during Food City's Tamale Festival (pictured) in Downtown Phoenix, which takes place this Saturday, Dec. 8 and Sunday, Dec. 9. Thousands of attendees will be able to taste and buy a wide selection of savory and sweet homemade tamales, as well as taste and preview some new tamale flavors available at Food City grocery stores this holiday season. This food festival is free and open to the general public.
The Screamery ice cream shop in Phoenix hosts a special deal every Sunday night in December and January from 5 to 10 p.m. "Farmhouse Friends & Family Night" invites ice cream-loving families and friends to tackle the enormous, eight-scoop Farmhouse Sundae together. The Farmhouse sundae is also loaded with cookies, brownies, butter cake, and your choice of toppings. The Screamery will offer $5 off the Farmhouse Sundae every Sunday night in December and January. (Regular price for The Farmhouse is $24.50.)
By popular demand, Bluewater Grill Phoenix is hosting a repeat performance of its sold-out Holiday Baked Stuffed Maine Lobster. The Holiday Baked Stuffed Maine Lobster Encore is scheduled for Dec. 11.  Once again, the restaurant will be serving the traditional New England holiday feast, this time with a St. Supery Sauvignon Blanc wine pairing, for the all-inclusive price of $40.  The same meal is available without the wine for $40 through Jan. 2.
Community members can get a free photo of their pet with Santa on Saturday, Dec. 8, from 10 a.m. until 2 p.m. at The Phoenix Ale Brewery Central Kitchen during the Santa Paws event. Central Kitchen is teaming up with Arizona Small Dog Rescue to host the event. The photos are free, and donations to the Arizona Small Dog Rescue are appreciated.
Kneaders Bakery & Cafe is hosting its free sixth-annual Evening with Santa event on Dec. 6 from 5 to 7 p.m. at all 17 Arizona Kneaders locations. During the event, Kneaders will serve Chunky Cinnamon French Toast to customers as a fundraiser for the Kneaders' Hope Fights Childhood Cancer campaign. Families who attend the event can meet and take pictures with Santa for free. (Parents are encouraged to bring their cameras as there will not be a photographer present.) At the event, customers can also pre-order holiday pies, gift baskets and catering.