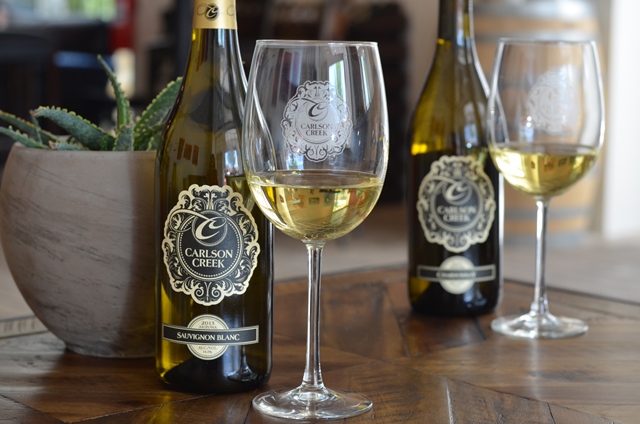 Foodie news roundup for the week of June 12.
Grocery shoppers can get their first look at two newly-remodeled Bashas' supermarkets in Mesa this Saturday. The two  grocery stores – located on the southwest corner of Higley and Brown Roads, and the southeast corner of Ellsworth and Brown Roads– will open their doors at 6 a.m. Saturday.  On Saturday, June 10, and Sunday, June 11, at the Higley location, starting at 6 a.m. the first 100 shoppers who make a purchase at the store will receive a reusable grocery bag with goodies inside. On Saturday at the Ellsworth location starting at 10 a.m., Boar's Head will give away free hot dogs (while supplies last).
Splurge Ice Cream and Candy Shop in Phoenix recently unveiled two new dairy-free seasonal flavors that are available now: Prickly Pear Sorbet (prickly pear fruit mixed with a little lime juice) and Mango Sorbet (fresh ripe mangos and a bit of sugar).
On Thursday, June 22, from 5 to 8 p.m., Carlson Creek Vineyard will be holding its first-ever dual release to debut their 2013 Sauvignon Blanc and 2015 Chardonnay (pictured). The release party, held at the Scottsdale tasting room, will include a complimentary first glass of the new vintages, paired with light bites, live music and conversation with co-owner and winemaker Robert Carlson III.
CRUjiente Tacos has released new summer specials for every Tuesday and Thursday. On Taco Tuesdays, diners can save a $1 on all happy hour tacos. On Thirsty Thursdays, guests receive $1 off all beer, wine and handcrafted CRU cocktails.
Old Town's Social Tap Eatery has a variety of daily specials this summer. Mondays call for any complimentary dessert on the menu with the purchase of two entrees and two beverages while Taco Tuesdays mean $2.50 on select tacos, $4 Dos Equis Pints, $2 rolled tacos, and $5 frozen margaritas and shots. On Wednesdays, all Social Tap draft beers are $5 with free trivia starting at 8 p.m. and on Thursdays, patrons can enjoy Social Tap's signature $1 Trifecta Wings.
Through June 30, select Andaz hotels in the US, including Andaz Scottsdale, will join the fourth annual EAT (RED) SAVE LIVES campaign with an exclusive breakfast promotion. For every person who enjoys breakfast at a participating Andaz restaurant in June, the hotel will donate $1 to (RED)'s fight to end AIDS. Every participating property will also offer a special signature breakfast item, with every order triggering a $3 donation from the hotel.  The signature breakfast item at Andaz Scottsdale is red velvet pancakes with whip cream and house made granola, accompanied by pomegranate chia seed pudding.
Blaze Pizza is also partnering with (RED) this month. Blaze transformed it Red Vine Pizza, which is ovalini mozzarella, cherry tomatoes, parmesan, basil, red sauce, olive oil drizzle, into the (RED) pizza. And for every one that is sold with a drink through June 30, Blaze will donate $1 to the organization.
Jamba Juice (which just opened a new Goodyear location yesterday) recently introduced the Poolside Fit smoothie to its summer menu, which has been pre-boosted with collagen for glowing skin and healthy joints. This watermelon-based blend offers a balance of intense flavor and whole-fruit nutrition.
Flanny's in Tempe will host a Quail Tap Takeover presented by Quail Distributing tonight, June 15, at 5 p.m. The event will feature 11 breweries with 24 Quail Collection beers on tap. Per pint or glass prices range from $6 to $14 a beer.
This summer, Roka Akor in Scottsdale has partnered with Live Nation to provide guests with the ultimate chef dining experience and VIP tickets to an upcoming concert hosted by Live Nation at Ak-Chin Pavilion. Guests of Roka Akor  are invited to enjoy an "Omakase" chef dining experience. The meal will include a personalized tasting menu featuring items that are hand-selected by the chef; no two diners will ever share the same menu. Following the incredible dinner, guests will receive VIP tickets to an upcoming concert of their choice, hosted by Live Nation at Ak-Chin Pavilion. VIP tickets include VIP parking, a VIP entrance and access to the VIP Club catered by Roka Akor. To receive tickets, guests must make a reservation for an "Omakase" dining experience at Roka Akor  during the week of a show. The experience is $150 per person, not including tax and gratuity. (Guests must dine at Roka Akor Scottsdale prior to the date of their selected concert. Concert tickets are provided on a first come, first serve basis and limited to six per show.)
On June 21, MATCH: Cuisine & Cocktails will offer rosé wine tastings along with various menu items (like Colorado lamb chops and sea bass crudo). Guests will enjoy six wines and three food stations, plus dessert, from 5:30 to 8 p.m. $65 per person. Plus, beginning June 14, MATCH: Restaurant & Cocktails in Downtown Phoenix is partnering with Phoenix Rescue Mission for a month-long water drive. The restaurant is offering a buy-one-get-one-free certificate for every case of water they drop off (good for lunch sandwiches or salads and dinner entrees) to anyone who brings in a case of water.
Scramble – A Breakfast & Lunch Joint's Scottsdale location is continuing its "Think Global — Eat Local" Junior Edition for 2017. Executive Chef Mike Williams at Scramble Scottsdale will teach the hands-on classes (youths must be accompanied by an adult). The June 21 class caters to children ages 6 to 16 from 6 to 7:30 p.m. The class will focus on cooking with vegetables featuring Peddler's Son Produce. The cost is $25 per class. Youths will learn chef skills and cooking techniques, they get to eat what they've cooked, and they take home a goodie bag with Scramble water bottles, aprons, samples, coupons and more.
On Thursday, June 15, though Saturday, June 17, Liberty Station offers a lineup of National Lobster Day promotions, including a lobster roll with King's Hawaiian Bread and a surf and turf special.
To satisfy cravings for lighter, nutritious food during the summer, from June 19 to June 25, all salads are just $9 at Miracle Mile Deli.
For more fab foodie news, become a fan on Facebook and a follower on Twitter @AZFoothillsFood and Instagram @AZFoothills.