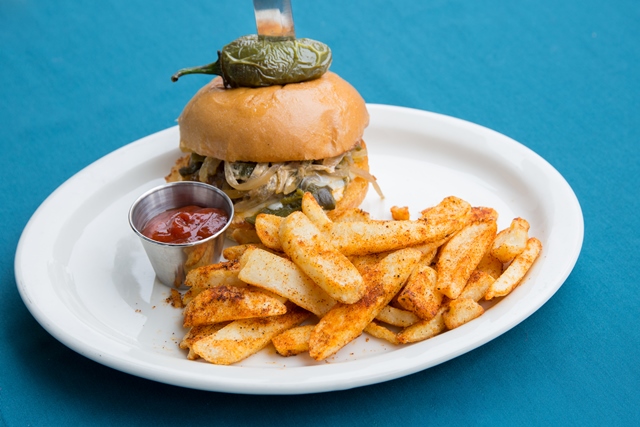 Foodie news roundup for the week of Jan. 9.
Today, Thursday, January 12, Press Coffee Roasters will have a Grand Opening for its fourth and largest cafe at 2577 W. Queen Creek Rd. in Chandler. During the day-long celebration, Press invites everyone in for a free drip coffee, a chance to win coffee prizes, and officially cut the ribbon on the doors with the Chandler Chamber of Commerce. Press will offer a free cup of drip coffee to guests all day at the Chandler cafe. Guests can also enter to win gift boxes that include a bag of coffee, a Press hydroflask, and a $10 gift card. Press will also give away one grand prize that includes the gift box and a group Coffee Tasting class for 10 people. Guest must enter the drawing at the Chandler cafe, but do not need to be present to win. Drawings will be held at 9 a.m, noon and 5 p.m. At 3:30 p.m. the Chandler Chamber of Commerce welcomes Press Coffee to the community with a ribbon cutting.
Both the Old Town and Gilbert locations of Barrio Queen have introduced some new items to its menu lineup. Highlights include carne asada salad, Barrio fundido burger, carne tampiquena and a slew of tasty new desserts.
The Gladly is now dishing up Fried Chicken Sunday Supper. Suppers are available every Sunday from 3 to 10 p.m. only, and each plate is $25 and includes a half chicken with sides, including mac and cheese and collard greens to rice waffles with kimchi glaze and pickled daikon.
A collaboration with Chef Jacob Cutino and Chef Jennifer Russo, The Market Restaurant + Bar by Jennifer's hosts A Homeboy's Dinner on Friday, Jan. 27, at 5 p.m. For $45 plus tax and gratuity, enjoy four spicy courses including habanero mac and cheese and deconstructed jalapeno "wings."
MATCH Cuisine & Cocktails at the FOUND:RE hotel in Phoenix is now serving brunch on the weekends from 10:20 a.m. to 4:20 p.m. Dishes include braised Korean rib lettuce wraps, Filipino chile rellano, an organic parfait and much more.
Farm & Craft has launched all-new menus with dozens of new options as well as a "ILoveWineandPizza" promotion on Thursdays. For $20, enjoy one of their signature flatbreads and a bottle of wine. New dishes include salmon toast, a Breaky burrito, quinoa and flax chip nachos, a toast board, Paleo brownies and much more.
For more fab foodie news, become a fan on Facebook and a follower on Instagram @AZFoothills and Twitter @AZFoothillsFood.