Foodie news for the week of Feb. 4.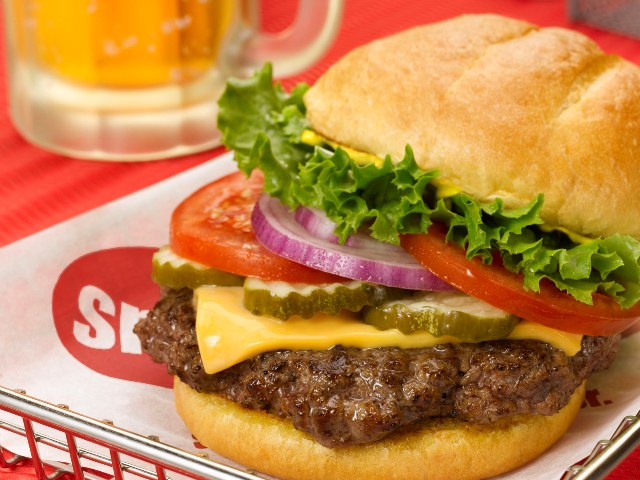 Valentine's Day is next week. Here is a our complete lineup of where to make your reservations.
Grimaldi's Pizzeria is offering some sweet dishes this month, as well as a fab party to keep on your calendar.
Grocery Great: Which store-bought granola do we think is tops?
One of our favorite grocery stores is about to unveil a new outpost in Phoenix. Sprouts debuts at 16th Street and Glendale (1625 E. Glendale Ave.) on Wednesday, Feb. 13 at 7 a.m.
Starting at 8 a.m. on Saturday, Brat Haus in Scottsdale is participating in the 60th Annual Parada del Sol Parade, a long-time Scottsdale tradition. The Haus will serve sausage breakfast sandwiches, bloody marys and Nutella hot chocolate to the early-risers as they watch the parade go by.
Beginning this Sunday, TQLA in Mesa will serve up scrumptious new brunch items from 10 a.m. to 2 p.m. The brunch will take place every Sunday and will include pumpkin seed-crusted French toast, giant homemade cinnamon rolls, traditional migas, chicken fried chicken and eggs and bloody Marias with on-tap tequila.
It's new and improved: The Herb Box Market at SouthBridge in Old Town Scottsdale recently underwent a remodel. Aside from adding more seating, the Scottsdale restaurant has expanded its grab 'n' go offerings. This Saturday, Feb. 9, The Herb Box is hosting a grand re-opening event, which includes food, beer and wine sampling, plus a special barbecue lunch.
Who doesn't love a little beer with their burger? Smashburger has partnered with local Four Peaks Brewery to launch a burger and beer pairing menu at all 12 Valley Smashburger locations. Mmm: Try the avocado club burger with 8th Street Ale and the classic Smashburger with Kiltlifter (pictured).
For more fab foodie news, follow us on Twitter @AZFoothillsFood, become a fan on Facebook and check us out on Pinterest.