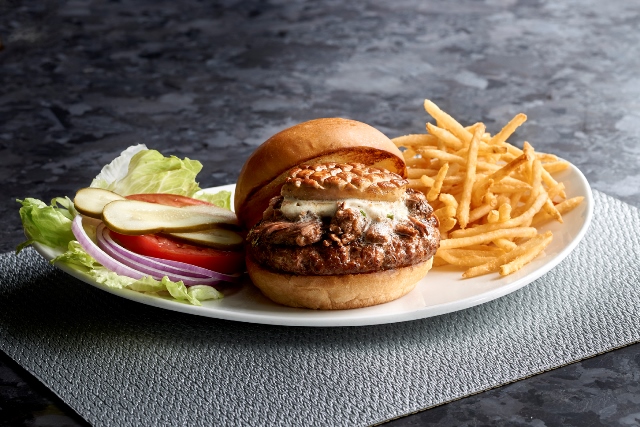 Foodie news roundup for the week of March 23.
This weekend, Wasted Grain is hosting a block party in honor of AZ Bike Week and spring training. Revelers should expect a local craft beer garden, live music (from the likes of Black Moods and the Chadwicks) and outdoor seating for all guests from 11 a.m. to 2 p.m. Saturday and Sunday. Sunday's event proceeds will go to the FC Cancer foundation (Fu*k Cancer).
Sir Veza's Taco Garage is now open at Chandler Fashion Mall. The family-friendly restaurant dishes up sweet happy hour deals, hand-crafted tacos, tableside guacamole and premium margaritas.
Enjoy a special cigar dinner on the panoramic Sky Line Rooftop at Hotel Valley Ho on Thursday, April 2. The evening starts with a sunset reception and passed hors d'oeuvres at 6:30 p.m. Learn about Tatuaje and L'Atelier cigars, handmade in Nicaragua, and enjoy three full-sized cigars presented by Cigar King. Savor red wines, a signature cocktail, a selection of fine bourbons at the bourbon bar, and a three-course menu created just for the evening. Reservations are required and can be made at 480.421.7997.
Hopdoddy Burger Bar debuts the Virgin Tart Shake Special, available now through Sunday, March 29. The milkshake features house-made vanilla ice cream, local extra virgin olive oil, lemon juice, biscotti batter and whipped cream.
From now until Saturday, April 12, Morton's The Steakhouse is inviting you to dine and enjoy the fantastic Prime & Wine special at Morton's The Steakhouse. This special features the delicious Million Dollar Burger (pictured, traditional burger with the addition of decadent foie gras, black truffle butter and braised short ribs all on a tasty brioche bun) paired with a glass of Stags' Leap Winery, "The Investor", Napa Valley.
Seth Cripe, owner and wine maker of the Napa Valley boutique LOLA Winery, is teaming with Jennifer Russo, owner of The Market by Jennifer's to host the first wine maker dinner at The Market by Jennifer's Restaurant + Bar on April 9 at 6:30 p.m. The menu will include bacon fat popcorn, seafood risotto, roasted veal loin and more. $85 per person, tax and tip not included. Reservations are highly recommended.
National Cheese Fondue Day is April 11, and The Melting Pot fondue restaurant franchise is holding its annual National Cheese Fondue Day celebration by bringing back its free cheese fondue offer this April. To gain access to this offer, fondue fanatics must join The Melting Pot's email club, Club Fondue, at http://www.nationalcheesefondueday.com by March 30. New and existing U.S. Club Fondue members who signed up by March 30 will receive an email between April 1 and April 3 with instructions for how to redeem this year's free cheese fondue offer April 6 through 9.
Bring your family and your appetite to the 6th Annual Slider Eating Contest at Chicago Hamburger Co. to benefit the 100 Club of Arizona at 3 p.m. Restaurant will be open with limited menu from 11:30 a.m to 3 p.m. Enjoy live music by the Maule family band. All of the entry fee and net receipts from the day will go to the 100 Club of Arizona. The contest is open to the public, with a $35 entry fee. There will be prizes for first and second place. To enter, contact Bob at 602.955.4137 or visit him at the restaurant.
Tomorrow night, March 27, The Farm at South Mountain presents Big Band at the Grove from 6 to 9 p.m. (entertainment starts at 7 p.m.). Enjoy your picnic-style dinner as you relax under The Canopy while listening to vintage big band sounds. $45 per person or $75 per couple. Click here to make reservations.
On Tuesday, March 31, at 6 p.m., Phoenix City Grille hosts an educational and fun adventure for those that know scotch as well as those that are just taking that first step. Guests will journey through the various regions of Scotland to explore the wonders of single malt scotch led by Local Scotch Expert, Ken Hartzler. He will also share with guests how scotch is created, what makes it so unique and how to best enjoy it. Throughout the evening, guests will sample a variety of scotch from each region along with delicious light food pairings to enhance their flavor experience. $30 per person, excluding tip and tax. RSVP by calling 602.266.3001 or e-mailing email@phoenixcitygrille.com.
In honor of the impending birth of Prince William and Princess Kate's second child, the English Rose Tea Room in Carefree will host a Royal Baby Shower on Saturday, March 28, from 10 a.m. to 5 p.m. Guests are invited to celebrate the international event with royal sophistication, style, and delicious tea treats. Admission is $45, and includes tea sandwiches, scones and petite fours, a pot of tea, and a specially prepared "royal" goody bag. A baby book will be available for guest signing and will be sent to Kensington Palace in time for the spring birth. Attendees are also encouraged to bring gifts for new mothers and newborns that will be donated to the UMOM New Day Center in Phoenix.
For more fab foodie news, become a fan on Facebook, a follower on Twitter @AZFoothillsFood and check us out on Instagram.

Seating is limited. Reservations are recommended by calling 480-488-4812.